Emseal, known worldwide for its movement joint systems, is bringing to the UK 30 years of experience in meeting some of the biggest challenges that North America could throw at it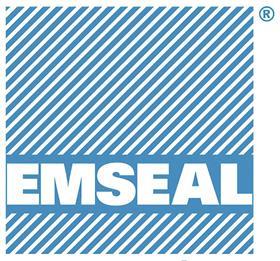 Now available in the UK - Emseal movement joint systems are increasingly well-known all around the world and have been used on many different types of buildings and structures over the last 30 years. Emseal systems were originally developed and produced to accommodate and cope with the extreme service conditions that buildings and civil engineering structures are exposed to in the USA and Canada.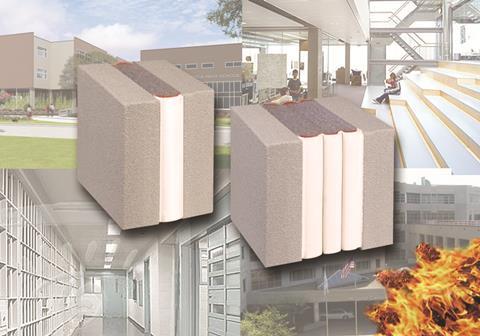 This North American experience has been invaluable as Emseal's original market and development base, because as we all know: 'Everything in America is Bigger'.
Well in terms of movement joints this is certainly true – For example in comparison with the UK, North America has bigger buildings, bigger stadiums, bigger parking structures, bigger manufacturing plants, bigger roads & bigger bridges – pretty much bigger structures of every kind. In addition, North America has bigger seasonal and daily temperature variations (with much 'bigger' hot & cold extremes than in the UK), plus much bigger cars, vans & trucks, not to mention their bigger earthquakes and many more frequent seismic events. It is also true that as a result of this 'bigger' exposure and stress, North America's buildings and infrastructure have suffered bigger damage, bigger failures, and generally have had bigger problems and a bigger number of problems of almost every type.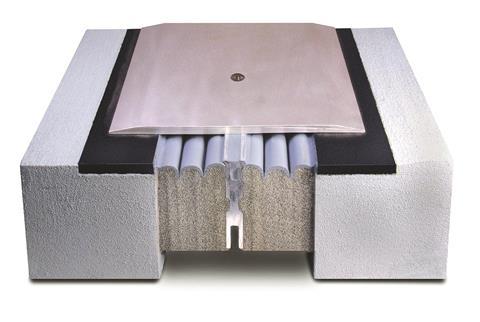 This was Emseal's 'Proving Ground', and now the full range of Emseal movement joint systems is available throughout the UK, with full technical support from the design office to installation support on site provided through NCC, the Specialist Materials Consultants and Distributors.
EMSEAL produces a huge range of virtually tailor-made solutions, for countless different new and refurbishment applications, in the sealing of all kinds of difficult or complex movement joints. All of these systems are designed to ensure not only watertightness, but where appropriate, to also provide weather, chemical, traffic and fire resistance as required, whilst always accommodating the necessary thermal expansion and other movement. Emseal systems have up to 100% joint movement capability and at the same time, the integrity of fireproofing and fire-resistance can be restored or maintained with Emseal systems, plus some systems will also provide excellent acoustic insulation necessary for adjacent occupied areas.
Please take a look at the full range of EMSEAL solutions on our website www.emseal.com.
EMSEAL produces a huge range of virtually tailor-made solutions, for countless different new and refurbishment applications, in the sealing of all kinds of difficult or complex movement joints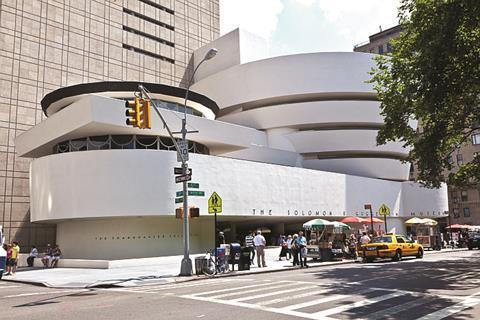 You will see that this includes products for horizontal and vertical joints on external and internal walls, basement slabs, floor slabs and roof structures. In fact, wherever you need secure, durable, watertight movement joint solutions that are also quick and easy to install. EMSEAL systems are factory preformed and bonded in position onsite, so there is no need for invasive mechanical fixings, with all of their associated time, cost and potential damage to the structure – Just quick, clean and simple solutions for even the most difficult and complex joints.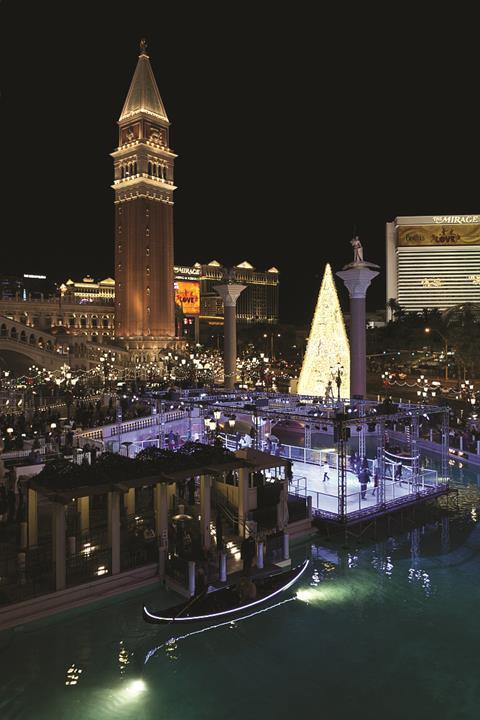 Two projects highlighting just two of the unique and easy to apply EMSEAL solutions include the renowned Guggenheim Museum in New York, and the fabulous Venetian Hotel in Las Vegas:
At the Guggenheim Museum, EMSEAL's Colorseal façade joint sealant is on permanent exhibition following a hugely successful 24-year 'run'. Twenty-four years ago in 1993, the EMSEAL Colorseal was installed between a neighbouring building and the 10-story Guggenheim museum office extension that was added at that time. The Project Engineers needed a movement joint system that could be installed through all 10 floors of the façade, between different materials and at different widths, then to accommodate different levels of thermal and weathering exposure. This being due to the shade and shelter from adjacent structures, with the consequence of different levels and extremes of exposure and movement to be anticipated.
Today, nearly 25 years later, the joint is clearly still resilient and watertight between the limestone-faced Guggenheim extension (on the left of Frank Lloyd Wright's iconic original), and the darker neighbouring brick building to its left. The EMSEAL Colorseal is fully intact and securely, but non-invasively bonded to both sides of the joint, the stored energy of pre-compression remains very evident. There are no signs that the material is degraded or suffering in any way that might constrain its ongoing performance in future.
At the Venetian Hotel, like any hotel in Las Vegas - The pool and sun deck is a key attraction. However, a wide movement joint running right through this one posed challenges for maintaining watertightness whilst accommodating high movement from the very beginning, with repeated issues of leaking, damaged finishing's and a poor appearance. This was until the Emseal SJS System resolved them all quickly and permanently.
The original joint design had involved a cover plate invasively anchored on one side over a looped membrane 'gutter' to take water away, but as always this type of system eventually leaked (pretty much from Day-1), causing water ingress and damage to finishing's and services, plus also allowing water penetration into the reinforced concrete deck and structure.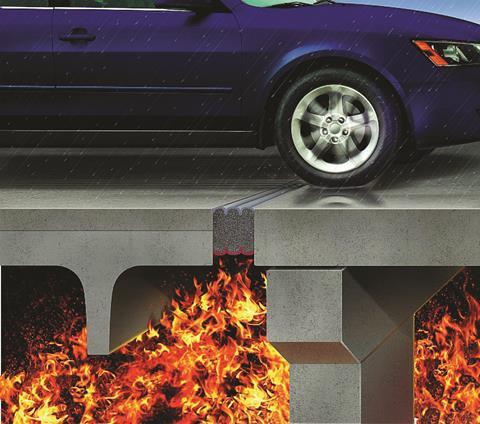 EMSEAL's SJS System provided the ideal solution, featuring non-invasive anchoring and installation from the deck surface above, without any disruption of the occupied floors below. For more information visit our website or call NCC for Emseal quality and service in the in the UK.
Tel: 01257 266696
email: technical@nccinaction.co.uk