EDF Energy's nuclear power plant design set for approval before the end of the year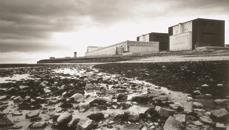 The approval process for the design of the EDF Energy's new nuclear power plant at Hinkley Point in Somerset is back on track after falling three months behind schedule.
The Office for Nuclear Regulation is currently assessing the safety of EDF and reactor engineer Areva's design, a process called the Generic Design Assessment (GDA).
In March the regulator said the process had fallen three months behind schedule after EDF and Areva were late filing documents.
But in its quarterly update for the period to the end of June it said deployment of additional resources by EDF and Areva had succeeded in getting the process back on track and it was now possible that approval for the design would be given in November, as originally planned.
In its update the Office for Nuclear Regulation said: "It remains possible that we could close all the GDA issues by the end of 2012, although for the majority this would not happen until the autumn based on current deliverable plans. This will be a considerable challenge as, there remains much work to be undertaken, and key technical challenges to be addressed, if this is to be achieved."
Alain-Pierre Raynaud, chair of Areva UK, said: "We will continue to allocate the necessary level of resource in order to provide the appropriate information to satisfy the demands of the regulators. We are confident that we will bring the process to a successful conclusion so opening the way for the construction of the first new nuclear stations in the UK for 20 years."