EDF Energy plans get rubber stamp from Brussels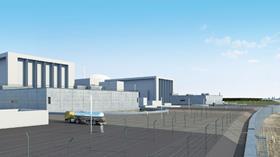 EDF Energy has been given the green light by the European Commission to build its planned new nuclear power station at Hinkley Point in Somerset.
The Commission rubber stamped the plans saying it was happy they contributed to the "development of a sustainable national energy mix".
Humphrey Cadoux-Hudson, managing director of EDF Energy Nuclear New Build, said: "We are delighted that the European Commission has given the Hinkley Point C project a clean bill of health. This is great news and the result of a lot of hard work, as we continue to make progress towards obtaining the necessary planning and regulatory consents for this nationally important development."
In May this year the Commission said it was happy that there was little chance of the completed power station contaminating soil or water of another EU member state.
EDF is still in the process of obtaining planning permission from the Planning Inspectorate in the UK.