Here are the key trends shaping the future of two way radio technology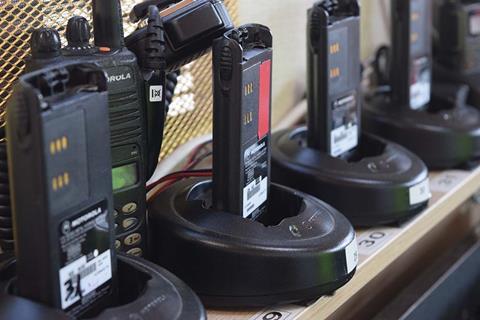 Two way radio has been a reliable companion in the construction industry for decades. Long before mobile phones were even dreamt of, two way radio provided wireless, handheld, mobile communication on site, allowing large teams to coordinate operations and boosting health and safety.
Handheld radios are just as common on construction sites today as they ever have been, if not more so. But with so much new technology about, how has two way radio remained the go-to communication tool of choice?
The secret is, two way radio has moved with the times. The introduction of digital technology has boosted performance and functionality enormously, and seen the introduction of a vast range of features designed to meet the needs of industry. This has ensured two way radio has seen off the challenge of mobile phones, offering robust, reliable, high performance communication wherever you need it most.
Here are the key trends shaping the future of two way radio technology, and how they are helping to further improve service to the construction industry.
Better safety features
The UK construction industry loses more than two million working days to injuries sustained in the workplace every year. In often challenging environments where contractors are routinely working around heavy machinery, heavy materials, at height and outside exposed to the elements, health and safety remains a high priority for all construction firms.
Digital handheld radios now come with a range of advanced safety features as standard which provide critical support for monitoring workers and responding effectively when accidents do occur. These include:
● One-push emergency buttons which raise a system-wide alarm.
● Man Down alerts, which use a tilt-switch detector to trigger an alarm in the event of a fall.
● Lone Worker, a monitoring tool which requires workers operating alone to check in with base at fixed intervals, otherwise an alarm is triggered.
● GPS & multi-constellation satellite tracking, which, on large sites in particular, can provide critical support in locating the source of an emergency alarm quickly.
Smaller size, tougher build
As time goes on, digital technology is allowing two way radio manufacturers to make their two way handsets more lightweight and compact, which makes them much more convenient to carry and operate on site. At the same time, their construction is becoming ever tougher and more robust, as chassis design and new materials increase durability and resistance to water, dust and shock.
One example of this trend is the Vertex EVX-S24. At just 215g, the EVX-S24 is smaller and lighter than most smartphones. But whereas you worry about smashing your phone's screen if you drop it, or about it getting wet in the rain, there are no such worries with the EVX-S24. It meets the IP67 standard for dust and water resistance, meaning it can withstand being fully submerged in water. Its precision engineered eVerge casing is designed to withstand high impact shocks, including being dropped from height.
Another example is the Motorola DP3661e. Despite the main casing being just 10cm long, it packs in a five line display capable of sending and receiving text messages up to 200 characters, and includes some of Motorola's most advanced digital radio features. Like the EVX-S24, it is also incredibly tough, rated IP68 for water and dust resistance, and built to US 810 C, D, E, F and G military standards for withstanding shock and impact.
Bigger networks
Not so long ago, two way radios had a fixed operable network range and that was it. You could use repeater units and antennas to increase signal coverage by so much, but once a limit was reached, there was nothing more you could do.
For the biggest construction sites, that was obviously a drawback. Since the arrival of digital technology, however, a range of software and networking solutions have emerged which allow almost limitless scope for scaling up the size of networks.
'Trunking' has long been an option for boosting the number of users you can have on any one network by increasing the number of available channels. Now digital trunking solutions, such as Motorola's Connect Plus system, allow you to link different trunked systems together, boosting both capacity and range.
Another innovation is Motorola's IP Site Connect software, which uses WiFi connections to link different sites together. This means you can set up several smaller radio networks next to one another, and use WiFi to integrate them all into one. It also means that, say you are running several different sites at once, any two way radio handset can be used at any of the sites.
Find out more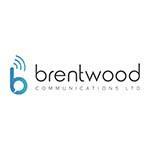 Whatever the size of a construction site, two way radio offers a reliable, durable solution for keeping your workforce in touch and safe.
Brentwood Radios has more than 40 years' experience supplying two way radios to the construction industry.
We offer full site surveys and equipment trials before purchase or hire. To find out more, give us a call on 01245 403520.