This week's M&E products include a video fire detection system that has been installed at the Battle of Britain Memorial Flight hangar, and a new heating system for the Humberside Police HQ in Hull
Movers and Makers
Strong Energy has announced that it is now the exclusive UK and Ireland distributor for Waterkotte GmBH heat pumps, adding to its portfolio of renewable energy technologies. The company says this move will make the products available nationally, supported by the technical expertise of the Strong Energy installer network. The Waterkotte heat pumps offered by Strong Energy are aimed at domestic and commercial heating and hot water applications, with outputs ranging from 4KW to 1MW.
Ventilation and heat recovery manufacturer Vent-Axia has been named an "outstanding company" for 2014 by independent industry analysts Plimsoll Publishing. The award looks at the commercial and financial performance of companies over a period of 12 months. Before deciding to award "outstanding" status to a company, Plimsoll analyse detailed reports, which look at a company's financial performance, marketability and value. The company claims they received the award due to their increased financial performance and solid sales growth.
Wagner Group GmbH, developer and producer of technical fire protection systems, has become a member of CESIT, a French trade association of data centre operators. The idea behind CESIT is to form a group of IT; data centre manufacturers and service providers in order to exchange information. The company claims that becoming new members of CESIT will enable them to develop close relationships with other key companies in the industry, consequently meaning they can better understand the needs of the community.
Lighting accessories
The Wandsworth Group launched the Tronix range of intelligent lighting controls that enables colour selection, cycling and sequencing for strip lighting. The range has been developed alongside the "iTronix" app, which, the company claims, allows users to change levels, set timed events, turn lights on at dusk or open the gates automatically if you were approaching your house. Tronix is available to use with any product in the Wandsworth range and comes complete with a dimmer pack and LED driver.
The Wandsworth Group
www.wandsworthgroup.com
Road lighting lanterns
DW Windsor's Kirium range has been enhanced with the introduction of Luxeon LED light sources. The IP 66-rated Kirium is an LED road lantern with energy efficiency (up to 118 lm/W-kirium1: 350mA) and thermal management to ensure a long life for the LED light sources. The company says it is the first UK manufacturer to utilise the Luxeon TX light source, which offers a claimed lumen output increase of 3%-7%. The product is available with a choice of 1, 2 or 3 LED module options, enabling the Kirium to cater for P, C and M lighting classes.
DW Windsor
www.dwwindsor.com
Pipe insulation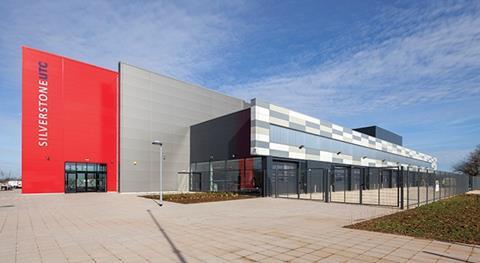 Kingspan Tarec 's Kooltherm FM pipe insulation has been installed on one of the UK's first university technical colleges, Silverstone UTC. Work on the UTC has been carried out by Interserve Construction, and more than 4,000m of Kingspan Tarec Kooltherm FM pipe insulation was fitted on hot-water-and-heating pipework across the building by specialist contractors, Gill Insulation. The company claims the Kooltherm FM pipe insulation delivered the premium thermal efficiency and fast-track installation needed, along with excellent performance.
Kingspan Tarec
www.kingspantarec.com
Fire detection system
The SigniFire video fire detection (VFD) system from Fike Safety Technology has been deployed in the Battle of Britain Memorial Flight hangar. The hangar houses some of the nation's most historic and valuable assets, and the VFD system has been installed to protect those assets. The camera based SigniFire VFD detects the presence of fire or smoke at its source. The company says the product worked extremely well during test fires at the hangar, with SigniFire showing an excellent, fast response to the initial presence of both smoke and flame.
Fike Safety Technology
www.fikesafetytech.co.uk
Heating and ventilation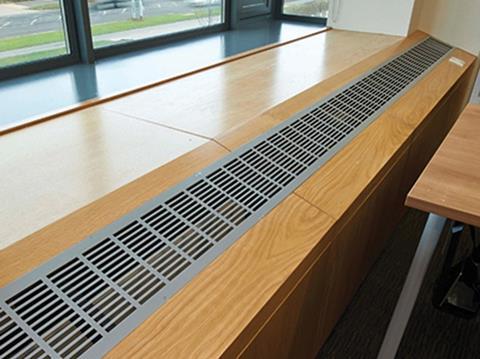 Jaga has provided heating and ventilation solutions for the new Humberside Police headquarters in central Hull. Jaga Oxygen Refresh fan units were positioned on top of the heat exchangers as part of the building's ventilation strategy, while Jaga Temple and Cocoon LST radiators were used for heating the toilets and changing rooms. The company says its products are energy efficient and fully programmable and are designed to ensure indoor air quality is controlled to remain at an optimum level. The completed building was awarded a BREEAM rating of excellent.
Jaga
www.jaga.co.uk
Keyless locking solutions
Security company Abloy UK has launched a new range of keyless locking solutions. The series has electronic locks for lockers; electronic locks featuring PIN code; digital furniture locks; and RFID Mifare locker locks. The company claims the new range offers effective security solutions for a number of applications, and products have already been successfully trialed in a variety of different environments. The range has been designed for sectors such as healthcare, education, business environments and various leisure facilities.
Abloy UK
www.abloy.co.uk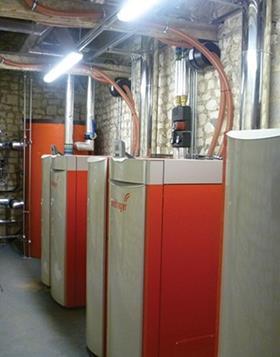 Wood-pellet boilers
Windhager has installed three wood-pellet boilers in a farmhouse and self-catering holiday cottages in West Dorset. The scheme required a biomass heating system to be installed in a bid to reduce the environmental and economical consequences of the large heating demand that multiple buildings entail. The company claims their boilers function well with the fluctuating heating demand from holiday properties and allow control over the boilers' output at any time. The Windhager boilers were installed in a cascade system with accumulator tanks. They were placed in a disused stone-and-brick building at the farmyard, which has now been converted into a plant room.
Windhager
www.windhager.co.uk
Flush system
Geberit has launched a new flush system, Sigma70, featuring new dual hydraulic servo technology. The Sigma70 flush control is made out of a single piece of glass or stainless steel for a minimalist finish, and uses hydraulic and pneumatic power to activate the flush. The company claims the activation of the flush is almost effortless. The Geberit Sigma70 flush plate is available in a choice of finishes including brushed stainless steel and white, black or umber glass.
Geberit
www.geberit.co.uk