The Ukraine crisis has brought uncertainty to what should be a flourishing Russian market, but there are still good reasons for doing business there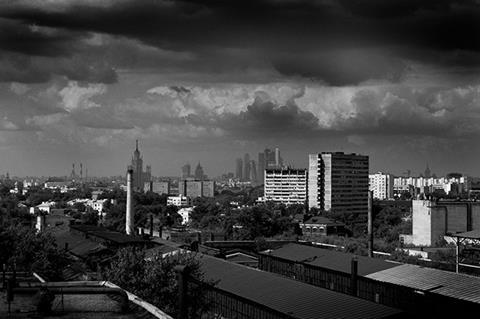 Four kilometres east of Moscow's Red Square is the derelict steel factory Serp i Molot, or Hammer and Sickle. Workers here were instrumental in the 1917 revolution, leading to its renaming after the Communist symbol, but today the 130-year-old facility is overrun with rust and weeds. For Muscovites it remains a powerful symbol of the city's former industrial might, that once powered the Soviet empire. Yet the city's authorities are keen that the 60-hectare site (pictured) has a place in Moscow's future, as well as its past.
To that end, this month Moscow's chief architect appointed a British design team to masterplan the regeneration of Serp i Molot, led by architect LDA Design, with fellow British architect UHA London, engineer Buro Happold, cost consultant Turner & Townsend and their Russian partner Prosperity.
The appointment of the LDA Design-led team is the latest high-profile Russian development to go to a Western project team, part of a trend of the last 20 years of the $268bn (£164bn) Russian construction market opening up to overseas firms.
But it is a trend that could quickly come to a juddering halt, thanks to the Ukraine crisis. A number of Western construction firms have told Building the geo-political situation and economic sanctions against Russia are negatively impacting on their businesses.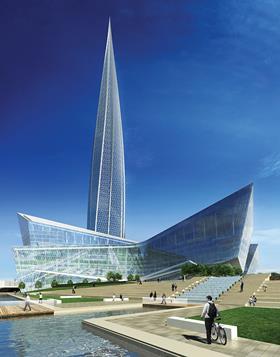 Some say projects have been put on hold and that enquiries have declined; others warn Russian clients could soon stop using Western firms altogether. Yet, as is often the way in business, others see opportunities, not least the prospect of a hotel building boom in holiday hot-spot, the Crimea.
With forecasters prior to the Ukraine crisis predicting Russia's construction industry could double in size by 2025 to $528bn output, and huge amounts of infrastructure needed to prepare for the 2018 World Cup, the stakes could hardly be higher for UK construction businesses that have invested in the former Soviet Union. So Building travelled to Moscow to assess the situation on the ground.
The impact of the Ukraine crisis
The Russian construction market has been opening up to Western firms for 20 years and, the Ukraine crisis notwithstanding, the underlying dynamics of the market point to plentiful opportunities for UK firms - particularly in delivering infrastructure projects for the 2018 World Cup, but also in urban regeneration and residential schemes, while clients require integrated services, cost management, architecture and sustainability advice.
The Russian construction industry posted moderate growth in 2013 despite global economic turmoil. Infrastructure projects account for over half of the country's construction output and pre-Ukraine crisis forecasts from Global Construction Perspectives and Oxford Economics predicted the sector would continue to be Russia's strongest, with 5.7% a year growth up to 2025, non-housing projects forecast for 5.3% a year growth and housing 4.8% a year. The growth in infrastructure is part fuelled by preparations to host international sports competitions, including the 2015 World Aquatics Championship in Kazan, the 2017 FIFA Confederations Cup and the 2018 FIFA World Cup. Most of the design work for 2018 World Cup stadiums is already in progress, but there are still lots of projects such as hotels, airports and associated facilities and infrastructure still needed to prepare for hosting the tournament, according to Aecom, which is "very active in pursuit of this sector".
We know that if there hadn't been a conflict we would have been fielding more enquiries for services on new projects

Andrew Blythe, DBC Consulting
However, while EU and US sanctions against Russia are having only a minimal direct impact on the construction and property sector, the economic uncertainty they create is affecting particular projects. Speaking in their new glass business centre east of the city centre, Raymond Fadel, regional director of US-based Aecom's 800-strong CIS business, says: "A number of our clients - both Russian and multinationals - have put work on hold because of the sanctions."
He declines to give details on which projects have been delayed, but he explains the impact has been felt most in the "commercial sector, but less so in infrastructure". "Some Russian state clients and international investors are more hesitant to invest because of the sanctions," he adds. While Aecom's CIS business is projected to grow by almost a third this year to $50m in revenue, up from $39m last year, and is expected to grow further to $70m next year, Fadel says not all Aecom's competitors are weathering the "tough" Russian market as well. "We heard from a couple of European firms in the market that they have reduced staff, or are reducing their staff," he says.
For 25-strong Russian consultant DBC Consulting - set up by former Aecom director and Brit Andrew Blythe and his Cuban business partner Carlos Abreu Duarte three years ago - the Ukraine crisis has resulted in a drop in enquiries. Over three-quarters of DBC's work is with multinational clients - the ones that are cooling most on investing in Russia. "We know that if there hadn't been a conflict we would have been fielding more enquiries for services on new projects," Blythe says. "We're holding our own but it's cramping our style. We were looking to grow and to take on more people [before the Ukraine crisis]." DBC, part of the Rider Levett Bucknall alliance of companies, is mindful it may need to adapt to the drop-off in work with multinationals by pursuing more work with Russian clients. "The range of work may shift towards more work with Russian clients to keep us going and to fill the books," Blythe says.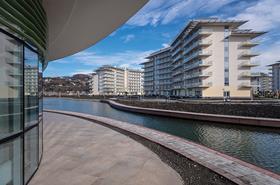 UK-based architect Aukett Swanke is feeling the impact of the Ukraine crisis in a slowing down of the office market. "Our target clients are normally branches of international firms in Moscow and they are double checking their operations in Moscow now," says chief architect Alexander Nikulshin. "A lot of foreign companies have been postponing their leasing activities," business development manager Margarita Serova says. "A lot are waiting because of the sanctions, but they are not cancelling." Evidence of the sluggish office market can be found in Aukett Swanke's own central Moscow office building, where two floors sit vacant. However, the firm says the office sector's loss is the residential sector's gain, as money flees the sector for the "safe haven" of residential schemes. The Ukraine crisis may even open up entirely new frontiers for the firm, according to Aukett Swanke chief executive Nicholas Thompson. "There's now demand for hotels in Crimea as it's a popular holiday destination for Russians," he says. "A week after Russia annexed Crimea we were getting enquiries about building hotels there."
Decades of poor urban policies also provide opportunities now the country is modernising. Moscow, for example, remains a hard city with large swathes stuck in a Soviet time warp, cars barrelling down seven lane motorways in its heart, where tree-lined central boulevards once provided relief. Turner & Townsend's CIS business - which has offices in Russia and Kazakhstan - has been growing strongly in recent years. The consultant's CIS director Paul Grace, speaking in the relative calm of a European-style pedestrianised cafe quarter north of Red Square, says from his perspective the market "hasn't changed much yet" due to the Ukraine crisis. Like Aukett Swanke, T&T weighed up whether the fallout may actually create new opportunities for T&T. "With Russia's embargo on Western food imports, our reaction was to work out how it would impact on our business," Grace says. T&T's hypothesis was the ban might have prompted the construction of new buildings to boost domestic food production. "But they only last for one year and that doesn't help anyone. If it had been five years, maybe it would encourage local firms to invest in production units." However, Grace warns that if the Ukraine situation deteriorates further it may heighten an existing preference among some Russian clients to stick with hiring Russian firms and professionals. "Some clients just want to interact with Russian staff on the other side of the table," Grace says. "If it gets much worse, people may stick to their own [nationality]. It's a common mentality," he says.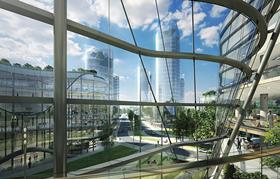 Returning to Serp i Molot, LDA Design partner Bernie Foulkes says he is watching the geo-political situation "from a distance rather nervously". The project is the practice's fourth in Russia, although it has not yet established an office there. "We have fairly frequent discussions with our Russian clients. They ask about the sanctions and we ask how welcome Western expertise is in Russia. Each time we all shrug our shoulders and carry on." Aside from Serp i Molot, LDA Design has one other live project and there's "no signs they're likely to stop", Foulkes says. "I get the impression Moscow society works at several different levels," Foulkes says. "Tap in at our level and it's like working in any European city. But on another it's `quite alarming."
Worryingly for UK firms, the view in Russia seems to be that the conflict is likely to get worse before it gets better. Konstantin, a Russian quantity surveyor at DBC who did not want to give his full name, warns conditions in Russia are ripe for the conflict to escalate rapidly.
"This is a very dangerous situation for Europe and the world," he says. "Russia is a very hard and a very big country. There are a lot of poor people in Russia and they can take guns and fight because they have nothing to lose."
A friendly and open character, it's clear Konstantin is exasperated at the geo-political situation that renders his country an enemy of the West. "All the world needs to stop this war," he says. "We need to live together in one world and make peace, do business and enjoy our lives."
It's a sentiment many citizens and businesses across Russia and the West would doubtless share. The question is whether the political leaders of both sides can come round to Konstantin's way of thinking.
Ex-pat Moscow experiences
Andrew Blythe, DBC Consulting
Blythe has worked in Russia for 20 years. His first, formative experience of working with a Russian client was project managing a 10-storey Moscow office building. There were funding issues and delays, so consequently the contractor put in a bid for more money. "I met the client and said: 'I'm sure we can reach a compromise.' The client snapped: 'There will be no compromise.' " He says the variety and scale of projects in Russia still inspire him: "I've worked on some amazing projects; that's one of the reasons I'm here."
David Izett, Cushman & Wakefield
Izett has been at Cushman & Wakefield in Russia for two years. "Russia is like nowhere else. It's peculiarly foreign and different. It's neither east nor west. Muscovites are warm and hospitable despite appearances to the contrary. They are very sociable and, I think, pretty cultured. I've seen many more people reading books on the metro here than in London. Security-wise I've had no problems. In my view it's safer than London (famous last words!)."
Paul Grace, Turner & Townsend
Grace first visited Moscow in 1994 and has alternated between periods in the city and his native Ireland ever since. His latest stint has run since 2005, the last four years with T&T. "It's such a great experience. For me it's the people. When someone is a friend here they're a friend. It's not fleeting. It's solid. Here you stay friends forever. It is a hard market, but once you get through getting to know someone and deliver the first project, they soften to you. I generally like the weather. For eight months it's warm and then for four months bad. The seasons are clear."
Why you should be working in Russia
With Russian construction output predicted to almost double to $528bn by 2025, the market is full of opportunities. And while the work created by the 2018 World Cup is the big headline attractions for Western firms, the wider Russian market is "reasonably stable", according to David Izett, chief operating officer for the CIS region at property agent Cushman & Wakefield. "Activity is not what it was pre-Crimea, but business continues."
The main development focus is "a resi boom in Russia". The residential sector performed most strongly in 2013, growing 12%, up from 7% in 2012. The office sector is comparatively subdued, as public and private firms are "cutting headcount", and there's a "surplus of office space at all levels", according to Izett. While the retail sector is slow, it has the potential for strong growth longer term. "Per capita, Russians are under-provided for in terms of retail space relative to many other European countries, and consumer spending levels are high," Izett says. T&T's Grace says some retail sub-sectors are "hot", particularly among retail chains.
Western consultants say their services are in demand as Russian clients mature, with "consultancy, architecture, design and construction management" all in demand according to UKTI. T&T, for example, has been in the Russian market for 10 years, but expanded rapidly in the last four, growing from four staff to 85. While the profession of cost management doesn't exist in Russia, Grace says there has been demand for the service as Russian clients look for greater efficiency. "Part of the value that Western firms like T&T bring to Russian clients is their skill at 'designing to cost' - whereas traditionally Russian firms concentrated on 'costing the design' ," Grace says. Aecom and Aukett Swanke argue their ability to offer integrated packages of services differentiates them from Russian competitors.
Open international architectural competitions are now common in Russia, particularly in Moscow. While Russian practices are often shortlisted, winning concepts are "systematically produced by European and American architects", UKTI says. Russian cities are grappling with the legacy of derelict industrial sites, such as Serp i Molot, and architectural competitions are favoured for these regeneration schemes. Moscow's young chief architect Sergei Kuznetsov, appointed two years ago, is known to be keen to collaborate with international designers.
Recent economic turmoil has put sustainability on Russian clients' radar. A UKTI spokesperson says: "Russian developers are certifying their buildings with BREEAM and LEED certificates, so there are opportunities there for British firms."
T&T and Withers Worldwide say they have won work advising wealthy Russian clients on developments back in the UK as a result of contacts in Russia.
What you need to know
While Russia presents opportunities for UK firms, it is not without its challenges. There are two principal ones according to UKTI. "The first is understanding and navigating Russian regulations," a UKTI spokesperson says. "The second is the language barrier. Firms have to translate all their documentation into Russian - although more Russian businesspeople are now speaking English."
UK firms all agree the regulatory burden in Russia is onerous. The building regulations process - expertiza - is long-winded, while procurement also poses challenges. British firms require a Russian partner firm to work in the country and even British firms that are long-established in the market, such as Aukett Swanke, say a local partner is required to clear the particularly tough regulatory hurdles in Moscow. Unlike in the UK, it is common practice for clients to pay a contractor an advance before work begins; for a Western contractor this is likely to be 10% of the total fee, for a Russian contractor it is likely to be 20-30%. Once you have chosen a contractor, you need to ensure a contract is signed before work can begin.
DBC's Blythe cites poor safety on Russian sites as a "big issue" and says "standards are lower than in the UK" and bringing firms up to standard is a "challenge". Blythe also recalls that registering his company required copious paperwork and even "various medical tests". Few commercial developments are truly private sector projects. Construction finance is typically sourced from a handful of highly influential state-owned banks, chief among them are Sberbank and VTB. UKTI says corruption is "endemic" in Russia, but Western firms say it is becoming less common and they avoid clients linked with it.
Too few UK firms and professionals are adaptable to the Russian way of doing business, according to Aukett Swanke's Serova. "All businesses that come over to Moscow refer to their own standards and say 'we do it this way'. They think they are the best and they know how to do it right," she says. "But this is a different market and there are different cultural expectations. The British should be more flexible. There are a lot of misunderstandings culturally." LDA Design's Foulkes suggests confusion is part of the charm of the market: "If you're working on projects in Russia and you're not confused, then you should be worried."
Contacts are important in the Russian market. Knowing people in high places is essential to get major schemes moving in Moscow, for instance, in order to secure the senior support necessary to proceed, though this shouldn't be confused with actual corruption.
"If you're going to trade in Russia, you need to spend a lot of time there first, socialise with them and find out what's really going on," says Andrew Terry CIS partner at UK law firm Withers Worldwide. "You've got to be careful not to step on the toes of anyone close to the establishment. There are around 150 people close to Putin who control everything. You can't build, say, a big hotel in central Moscow without squaring off the right people and making sure they're all on side."
Aukett Swanke's Nugent says personal relationships are important. "Personal connections are important everywhere, but in [Britain] you have connections but maybe not friends," Nugent says. "Social occasions are important here, it's part of management of the client." But don't take that to necessarily mean knocking back vodka shots. "It's a wrong image of Moscow," Serova scoffs. "We drink only on Fridays and weekends; you Brits drink every day in the pub."
Blythe says racism is an issue. "Unfortunately if you're black you have to be more careful. You occasionally hear about people being beaten up."
Two rafts of EU sanctions have been implemented. The latest batch earlier this month were financial sanctions against Russian banks, energy companies and defence companies, arms embargos and export bans on some high-tech goods. Investment bans were extended against major Russian firms including energy giant Gazprom and state-owned banks Sberbank and VTB, and asset freezes extended against individual members of the Russian elite. Earlier sanctions in July suspended European Investment Bank and EU support of projects in Russia.
UKTI says: "It is for UK companies to make their own commercial decisions as to how to pursue business outside these sanctions".