How a mentoring scheme for women has grown beyond all expectations in only a year, and what mentors and mentees say helps them thrive in a male-dominated sector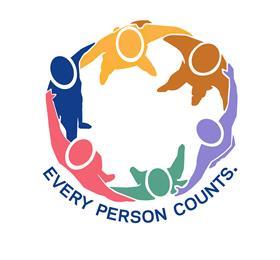 "I had just assumed when I started it that it would be a passion project, a side project, that I would be able to do very much in conjunction with my day-to-day role," says Vanessa Murray, an asset manager at developer Stanhope, who one year ago on International Women's Day founded Mentoring Circle.
The idea of asking senior women to boost the confidence of more junior staff began on a small scale, with just a handful of colleagues and friends taking part. "I identified a few women that I worked with who I thought were brilliant but they just weren't putting themselves forward for the opportunities that they should be. And I equally knew some brilliant women who I knew would be good mentors."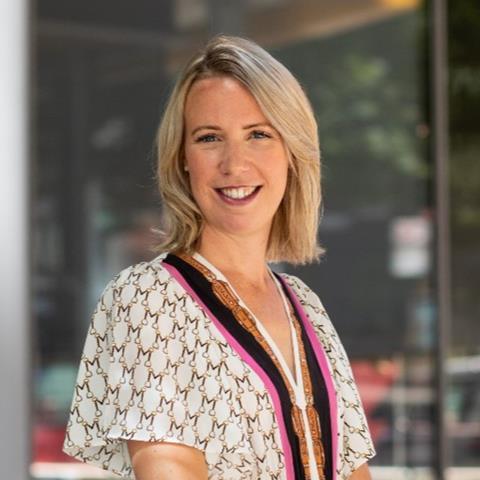 But from those small beginnings the mentoring scheme has ballooned in numbers just through word of mouth.
"It just started off in my sphere of influence, but we found we had a few more mentees than mentors and we wanted to make one-to-one matching manageable," says Murray. "So some of the mentors went out to see if their contacts would be willing to be involved. And I think that's when it exceeded all my expectations.
"We started with 10 or 12 pairs, and we wanted to get 20. And then we hit 40, 60, 80. And at that point, I was just saying, 'Oh my god, I'm going to have to cap the numbers,' just because I couldn't manage it all."
I was saying, 'Oh my god, I'm going to have to cap the numbers,' just because I couldn't manage it all
Now about to begin its second year, the number of pairs involved in the programme has surpassed 100, with Murray saying she has been forced to cap the numbers at 120. This is not the only way the programme is evolving this year; Murray wants to launch a Mentoring Circle podcast and she plans to roll out reverse mentoring sessions whereby the junior partner imparts their knowledge and understanding for the benefit of the more senior woman.
>> Also read: Let's talk about construction's people problem
The latter idea comes from feedback from last year's participants. "One of the things I am saying this year is we're actually going to have a reverse session this time, focusing on doing it the other way, and see what you can learn."
She also wants to strengthen the programme by increasing the diversity of the mentors, meaning she wants to have more senior women of colour involved.
The hook is the gender point, but that obviously feeds hugely into diversity. And the least represented groups are minorities who are women
"It doesn't pass me by that I'm a white middle-class woman. I'm not blind to that," she says. "The hook that we've hung the programme on is the gender point, but that obviously feeds hugely into diversity. And the least represented groups are minorities who are women. So trying to get those groups into the scheme is really, really important."
Murray says the programme's leaders are aware of this and want to make sure that both the mentor and mentee groups are diverse as well as the people they invite to be guest speakers: "One of the topics [in our guest speaker programme] will definitely be on race, culture and diversity in property and how we can make an impact on it."
What does Mentoring Circle involve?
Murray says the initiative – which is free to join – has been set up to put mentees in the driving seat. Now that it is oversubscribed, to get selected they have to show real engagement with the process and have a clear idea of what they want to achieve over the 12 months they will be mentored.
Meanwhile mentors are encouraged to be non-directive in their style, meaning they should allow their partner to explore her own thinking rather than providing fully formed solutions. Murray describes the mentor as having three parts to her role: a consultant, a coach and a cheerleader.
She says regular themes that come up in mentoring sessions include feelings of self-doubt or fear of failure, and problems related to a lack of role models, time management (often linked to over-commitment) and balancing work with parenting.
Elements of the Mentoring Circle programme include:
Each mentor and mentee pairing is required to have a minimum of one mentoring session each quarter, but they can arrange more.
An emerging leaders programme is delivered in person for mentees.
Training is provided for all mentors.
Mentors have access to a senior leadership programme of activities delivered via in person events.
Two networking events are hosted throughout the year to connect mentees and mentors.
There are breakfast seminars for mentors.
Expert guest speaker events are held every eight weeks and focus on topics such as leadership, communication and negotiation, public speaking, mental health and wellbeing, imposter syndrome and building a personal brand.
Online forums are being set up to share ideas, experiences and other sources of support and information.
Given the rapid growth and success of Mentoring Circle, which Murray has run in her own time on a voluntary basis, she says she will need to take a look at how best to manage it in future. She says Stanhope has been supportive of the initiative, for instance by enabling her PA and Kate van der Merwe, the firm's marketing and communications manager, to help out, but she is conscious she has to make it sustainable for the long haul.
As someone who helps other women reflect on over-commitment at work, she is very aware of the extra pressure she has taken on: "l am trying to get support and make it a bit more sustainable. And I think I'll probably have to look at my own commitments in terms of work and in the future see how I can sustainably run both, because at the moment it's not particularly sustainable in the long term."
And one thing that is clear after speaking to the mentees and mentors is that they want the programme around for the long term.
The value of sharing: mentor-mentee case study #1

Mentor: Rachel Bell, director, Stride Treglown
Mentee: Kemi Oguntoye, associate, Say Property
Kemi Oguntoye, who passed her MRICS in the middle of the pandemic, says she got involved in Mentoring Circle at the recommendation of one of the directors at her employer, Say Property. "I hadn't been networking as much as I might have been in normal times. I kind of felt adrift, without external support, and was just doing my job in quite weird circumstances," she says. "So when the partner at the company mentioned this programme to meet lots of young women who are in a similar position to me, but also to network vertically, it was a no-brainer really."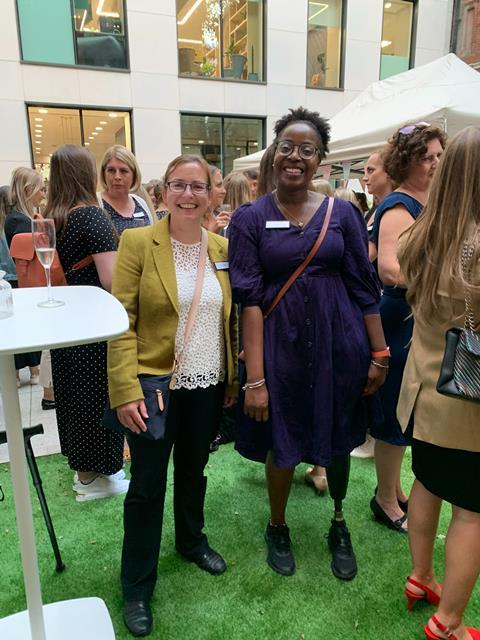 Her mentor has been Rachel Bell, a director at architecture practice Stride Treglown and the outgoing chair of Women in Property, who for her part says the programme was a natural extension of what she had been doing. "Vanessa reached out, and it's one of those things that you say yes to and then say: 'What have I said yes to?'" says Bell.
"But the more I found out about it the more it was just incredible to be part of such an inspiring group of senior women. And then meeting the mentees, I was just hit by the fact that 'Oh my god, these are incredible women in their own right'."
The genuine fondness between the pair is obvious, with both eager to discuss what they have learnt from the programme. "For me the big takeaway has been the realisation that the things that I'm scared of, or the discussions that I'm cautious about having, don't go away as you get seniority in the industry, and that's okay," says Oguntoye. "It's absolutely okay to recognise that things might be difficult, and then come up with an action plan, if needed, to be able to tackle it – so, not trying to be perfect but just trying to be myself."
It's the realisation that the things that I'm scared of don't go away as you get seniority in the industry, and that's okay
For her part, Bell says she has increasingly realised the value of sharing her experience even if it is about things she has just accepted as the norm. "I've realised that even things that I've taken for granted, for example the things I find really difficult to do, there is value in just being able to relay that life experience and say 'This is my opinion, this is how I've done it'."
When it comes to improving gender equality within built environment professions, both women also say that the importance of male allies cannot be overstated. "Reaching out to them to be the big cheerleaders, to bring in their experiences and support as much as the mentor themselves, is so important," says Bell. "The teams around the mentees will be male and female. So it's not just a female issue."
The teams around the mentees will be male and female. So it's not just a female issue
Oguntoye has been encouraged by all the support she's seen for the mentoring scheme in the wider industry: "The people that I've seen on LinkedIn promoting and recommending that people should get involved in Mentoring Circle have been part of the networks of mentors and the mentees, and it isn't just confined to the women. And that is how it is going to have a ripple effect."
When asked if they plan on staying in touch now that their 12-month mentoring period has come to a close, Bell says "Absolutely" and Oguntoye backs that up with "We already have".
Tackling imposter syndrome: mentor-mentee case study #2:

Mentor: Claire Charman, partner, Arcadis
Mentee: Nikita Sellers, associate, Town Legal
"I think it's been a really great structured set-up. There have been some really valuable sessions, and the training has been really insightful. Creating a wider network has been really good, and while we are supporting practical things for the mentees it really has reinforced messages back to myself. It's just really been a reminder to practise what you preach," says Claire Charman, a partner at Arcadis.
Her mentee Nikita Sellers, an associate at Town Legal, agrees that the programme has been incredibly successful. "It shows how important it is to get a different perspective. Claire being a non-lawyer but a woman in real estate has been key, and she has given me just so many tips and tools I haven't come across," she says. "That different perspective has completely changed the way I work. The importance of stepping outside my comfort zone, you could say. Claire's really pushed me to improve my visibility and also try new things."
A lot of us found ourselves overworking during the pandemic, and that was our way of proving we were worthwhile
At this point Charman chimes in: "I feel really proud of Nikita – there are some steps she's taken and she's absolutely smashed them."
Sellers says one of the key issues she has learnt to tackle is imposter syndrome. "I think it's just a problem for women working professionally more generally. A lot of us in the built environment sector found ourselves overworking during the pandemic, and that was our way of proving we were worthwhile. For me it materialised in complete overworking to stay visible, but we also learnt there were lots of ways imposter syndrome can manifest."
Charman says she feels this is a problem that a lot of women in the sector face – regardless of experience or seniority. "It's about validation; you almost feel like you need to validate your position," she says. "At Arcadis we are very proactive about addressing gender issues and I really couldn't ask for more, but it's inherent [in society]. Often it is as if you are almost waiting for the tap on the shoulder to say 'You have been caught out' regardless of how qualified or capable you are." Both say they have drawn comfort from knowing others feel the same, while Sellers says the strategies she has learnt in order to tackle the feelings have been really helped.
And what next for the pair? "We will stay in touch and continue to connect. It has been just a really, really wonderful process," Charman says. "I have recommended it already to mentees and mentors. Personally I have found Mentoring Circle to be professional, safe, and it has a very good balance of connecting and professional development." Sellers agrees that the pair will stay in touch and sums up her experience as: "I am more confident and enjoy my job more – what better recommendation is there than that?"
Every Person Counts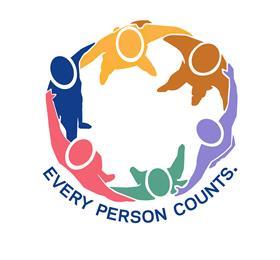 Our Every Person Counts coverage, which we are launching on International Women's Day, aims to provide a place where debates about skills, employment and workplace culture can play out and solutions can be shared.
We know the construction industry has no shortage of suggestions for tackling the skills crisis. From reforming apprenticeships, to offering more flexibility, to increasing diversity, to providing better pathways from education to the workplace. We will be picking up on all these themes in more depth in future articles.
If you have an employment initiative you want to tell us about email us at newsdesk@building.co.uk with the subject line 'Every Person Counts'. You can also contact us via Twitter @BuildingNews and LinkedIn @BuildingMagazine; please use the hashtag #everypersoncounts. We look forward to hearing your employment stories.