Longcross Construction collapsed owing over £30m following ill-advised expansion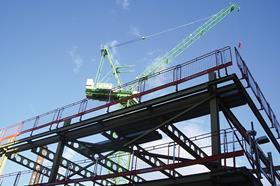 Retail sector contractor Longcross Construction entered into administration in June owing over £30m to creditors, according to a statement of proposals from administrators Deloitte.
Unsecured creditors alone are owned £30.1m and payouts to them are likely to only reach a maximum of just over a penny in the pound due to the "level of secured debt owed by the company and the expected level of asset realisations" the administrators said.
Longcross Construction Ltd appointed Lee Anthony Manning and Matthew David Smith from Deloitte as Joint Administrators on 16 June 2015. The administrators subsequently laid off the firm's 140-strong workforce.
The statement on Companies House documents the reasons behind the collapse of the £150m-turnover firm, saying that Longcross Construction sought to diversify its business following a contraction in the building and refurbishment of supermarkets, by attempting to move into sectors such as residential, education and health.
"The company ultimately suffered from reducing and, in some cases negative margins on projects," which was due in part to "insufficient management knowledge and experience of the sectors into which the Company was seeking to expand into," the statement said.
At the time of entering into administration the firm had "a large amount of WIP[work in progress], debtors and retentions recorded in its accounts," but as the company ceased work on projects part way through contracts it now has a number of counterclaims against it.
There is also an ongoing legal claim against a sub-contractor in relation to remedial work required on a project undertaken in 2013, which the administrators say they intend to "strongly pursue".
Manning and Smith are attempting to realise these assets, but estimate that the realisable value of them will be "substantially below the carried book value". They will also be looking for purchasers for various assets, including plant and machinery.
Longcross Construction posted a pre-tax loss of £1.35m in its full-year results to March 2014 on turnover of £190m, compared with a pre-tax profit of £560,000 the previous year on £187m turnover.
Longcross Group, which posted a pre-tax loss of £1.25m in its full-year results to March 2014 on turnover of £231m, has also entered into administration itself on 29 June owing over £4m.
Longcross Group had guaranteed a number of Longcross Construction's commitments and over the last year had take on three large-scale projects in its own right to convert office buildings in Croydon into residential flats, according to the statement of proposals for its subsidiary.
No other subsidiary or related company to the group has gone into administration, and they continue to trade.