Entire staff at the retail contractor laid off after it fell into administration this week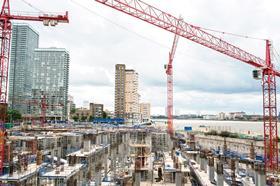 Administrators from Deloitte have laid off the entire workforce at retail contractor Longcross Construction, the financial services firm has confirmed.
Around 140 jobs in total will be axed at Longcross Construction, which fell into administration on Tuesday.
There has been no confirmation on any job losses at parent company Longcross Group, which owns the contractor and directly employs around 20 staff.
Deloitte confirmed it is still in discussion with directors at the group, who have at this stage only filed a notice of intent to enter administration and has not yet enetered administration.
The job losses at Longcross Construction follow a decline in supermarket construction spend, which the company said was its "historic core workload" in full-year results to 31 March 2014.
One of the administrators, Lee Manning, said earlier this week that the contractor "had been quite focused on the grocery business where cutbacks have been made on store expansions and refits.
He added: "The directors concluded that the company was unable to continue to trade on this basis and resolved to place the company into administration. Work on site has been suspended while the joint administrators are considering the position."
Longcross Construction posted a pre-tax loss of £1.35m in its full-year results to March 2014 on turnover of £190m, compared with a pre-tax profit of £560,000 the previous year on £187m turnover.
Longcross Group posted a pre-tax loss of £1.25m in its full-year results to March 2014 on turnover of £231m.
No other subsidiary or related company to the group has gone into administration and a statement on Longcross Construction's website said all other companies within the group are trading normally.
Longcross Fire and Security and LX Engineering have stated they are trading normally and are not affected by Longcross Construction going into administration.