Infrastructure commission head Lord Adonis calls for long-term thinking amid political turbulence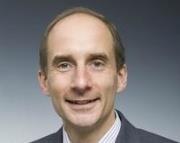 National Infrastructure Commission chair Lord Adonis has urged infrastructure investors to ignore the political turbulence generated by last week's general election and stick with their long-term plans.
Adonis (pictured) used his keynote speech at the National Infrastructure Forum on Tuesday to address concerns generated by the election result, which left the UK with a hung parliament for the second time in seven years.
When Building went to press, the Conservatives were still negotiating an agreement with the Democratic Unionist Party (DUP) that would give the government a majority in the House of Commons.
However, even with the DUP's support, the Conservatives would only be able to rely on a maximum of 328 votes, giving them a five-seat majority of the 635 MP chamber once the continued abstention of Sinn Fein's seven-strong contingent is taken into account.
This wafer-thin majority has prompted concerns that the government will be hard pressed to push through large and controversial infrastructure projects, the benefits of which are unlikely to be seen within the lifetime of the current parliament.
David Leam, infrastructure director of the capital's business lobbying body London First, said: "The risk is we have a short-term, hand-to-mouth government that avoids the long-term decisions."
He urged Adonis and the metropolitan mayors, who were elected last month, to put pressure on the government to keep the pipeline of new infrastructure projects topped up.
Cenkos analyst Kevin Cammack told Building large infrastructure projects could be put off.
He said: "We could see more delays and stalling of projects, or even scaling back levels of intended infrastructure spending. Some will be thinking 'what's the point, given we might have another election in six months' time?'"
However, pointing to cross-party backing for projects like HS2 and the Heathrow third runway, Adonis said: "It is easy to lose sight of the broad political consensus already in place for some of the country's biggest infrastructure projects.
"I would urge anyone considering their next investments not to be distracted by headlines, but to continue their long-term plans to deliver those infrastructure projects in the pipeline."
John Cridland, chairman of Transport for North, welcomed the continuity supplied by Chris Grayling remaining in post as secretary of state for transport.
"They (the government) need to focus on things that are tangible to the public and that make a real difference."
Lord O'Neill, who oversaw the launch of the Northern Powerhouse until he left the government last year, said it was 'desperately important' for the new government to be more vocally supportive of the regional growth initiative.