New business to be led by former Turner & Townsend infrastructure director Paul Dyson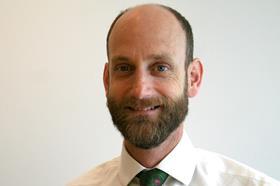 Aecom has set up a programme management consulting business, operating out of London, to take advantage of a global growth in major projects.
Paul Dyson, a former infrastructure director at Turner & Townsend, who joined Aecom in 2012, has been picked to head the new business, which is currently 40 strong and is likely to double in size over the next 12 months.
Dyson (pictured), director of programme consulting at Aecom, said: "We are making significant investments in our programme delivery capability here, bringing in over 20 consultants in the last few months alone."
Programme managers, such as those used on the construction of the Olympic park and Crossrail, are increasingly seen as the most effective way to run mega projects.
Dyson said: "There's an increased awareness of the need to invest in construction across the globe to get out of some of the economic problems we're in, and to achieve this, major programmes are needed. But there aren't too many simple 'greenfield' opportunities – these major projects are often brownfield, requiring enormous amounts of co-ordination and integration that our programme consulting approach can provide."
Dyson said the team would co-ordinate a full programme management offering from across the Aecom business, including risk management; project controls; programme leadership; procurement and supply chain consulting; and scheduling and planning.
He said the business would compete with the likes of CH2M Hill and Bechtel and work within the Programme, Cost, Consultancy division of Aecom, which is largely made up of the former Davis Langdon business.
The news comes as Aecom said 30 former DL staff who left the business before or during the merger with Aecom had rejoined the firm. Aecom said this included Bulen Hourshid, director for engineering services, who joined last month after two years at Mitie. Prior to that, he had spent 14 years at Davis Langdon.
In a statement, Aecom said of the 30 staff rejoining at a range of levels, 10 had joined the firm's 75-strong London commercial team.