Mairi Johnson leaves role at Education Funding Agency to head firm's education consultancy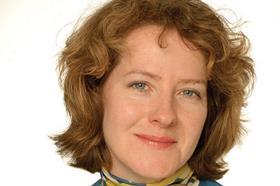 Aecom has poached the Education Funding Agency's (EFA) deputy director Mairi Johnson to head up its education consultancy globally.
Johnson was head of design at the EFA and in charge of drawing up baseline designs for schools.
Building understands Johnson was recruited by Aecom's global head of buildings and places Jason Prior, in move likely to be seen as a major coup for the consultant.
The hire will also bolster Aecom's education team after its schools lead in Europe, the Middle East and Africa, Darren Talbot, left for rival consultant Ridge in August.
Sources close to Johnson said large elements of her work at the EFA in terms of drawing up baseline designs for schools had been completed.
An EFA spokesperson said Mairi Johnson was leaving the EFA at the end of this year. Mike Green, EFA director of capital, said she had been "instrumental" in leading the design work at the EFA during the introduction of baseline designs.
She will leave the EFA in December and join Aecom in January. The departure is understood to be amicable.
Prior said: "We are in the midst of a global revolution in the design of schools and other education facilities, one in which Aecom has taken a lead through its work on major programmes in the US, Middle East and Africa.
"The UK has always been a world leader in driving innovation for education and having someone with the experience and quality of Mairi lead our education team will greatly enhance our integrated offer as we strive to provide the best possible learning environments for young people across a range of social and cultural contexts."
Marcus Fagent, partner and head of education at EC Harris, said Johnson was an important figure at the agency: "I'm sure they'll be disappointed to lose her as she's managed the baseline designs and the relationships between the design community and procurement community well.
"I don't think this suggests in any way that the standardisation adventure is faltering. The creative bit is coming to an end, but I actually think the implementation is only at the beginning, it's critical they get that right."
The news came after Aecom posted full-year financial results on Tuesday, which revealed the consultant had returned to a profit.
The US-based global construction group reported a $239m (£150m) profit for the year ended 30 September 2013, after a $58.6m (£36.9m) loss the previous year.
The results did not disclose detail on its European division, which includes the former Davis Langdon business, but the firm said in a statement it had enjoyed "solid growth" in the region.