Davis Langdon parent company appoints Gordon Wilkinson to head global consultancy and Alf Oschatz to lead sports group in Europe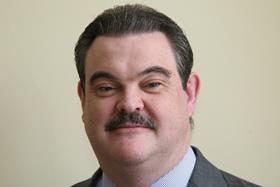 Aecom has made two senior level appointments to strengthen its consultancy and sport businesses.
The parent company of Davis Langdon has recruited Gordon Wilkinson (pictured) from rival Arup to lead its global consultancy services business. Wilkinson held a similar role at Arup, overseeing its consultancy business in the UK, Middle East and Africa.
Aecom has also promoted Alf Oschatz to lead the firm's prized sports group in Europe, the Middle East and Africa.
Oschatz steps up from South Africa-based engineering and design firm BKS, which was acquired by Aecom in November.
He has experience working on a number of international sports tournaments, including the 2006 and 2010 Fifa World Cups in Germany and South Africa.
Aecom's global sport business is masterplanning the Rio 2016 Olympics, off the back of performing the role on the London 2012 Games, and has delivered over 100 stadiums and arenas.
Wilkinson said: "Aecom's unique multidisciplinary consulting offer is attractive to our global clients and I welcome the opportunity to drive the integration of our consulting capabilities to increase our market share across the globe."
Oschatz said: "The [EMEA sports] group is working on some of the most exciting and challenging projects across the globe, including Rio 2016 and Glasgow 2014."
Oschatz will support Peter Flint in his role as global head of sports. Flint also leads Aecom's buildings and places division in Europe, the Middle East and Africa.
The transfer of responsibilities is partly designed to enable Flint to take a more hands-on role managing the firm's London-based commercial division. Flint told Building last week he is getting more involved in managing the division - which has been hit by a string of senior departures – and is lining up a series of appointments, which will be announced in the coming weeks.