Firm to guide innovations to help homes achieve net zero
Aecom and Mott MacDonald have both won work on a £1bn scheme aimed at accelerating the commercialisation of low-carbon technologies, systems and business models in power, buildings and industry.
Called the Net Zero Innovation Portfolio (NZIP), the firms have places on the technical third party support project with the government's business department.
The NZIP was announced last year in the government's 10-point plan for a green industrial revolution.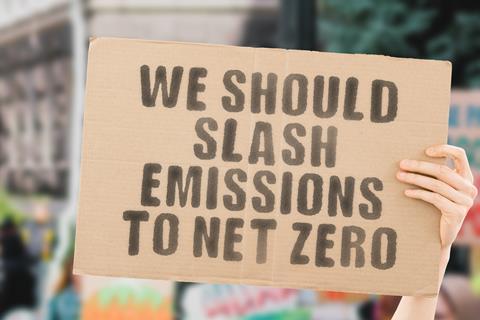 Over the next four years, the NZIP will fund UK-based projects across 10 priority areas, including offshore wind, energy storage and flexibility, bioenergy and hydrogen.
Aecom will provide programme management and technical advisory services to support the development of new technologies and processes.
The focus of the firm's deal will be companies that use domestic hydrogen, smart and in-home energy management systems or disruptive technologies to improve energy consumption in buildings.
Mott MacDonald is set to provide guidance on carbon control and storage.
The work will also support the Energy Entrepreneurs Fund, which is targeted at SMEs in energy efficiency, power generation and heat and electricity storage.
Aecom's role includes developing innovation programmes and assessing and selecting proposals for funding, as well as monitoring and supporting the progress of successful projects.
Technical support
PwC (technical coordination)
Technopolis (social research and evaluation)
Mott MacDonald (carbon control and storage)
Aecom (energy consumption)
Frazer-Nash Consultancy (energy generation and distribution)