Consultant's previous infrastructure head was poached by HS2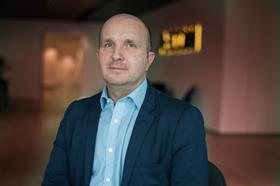 Aecom has named its new head of infrastructure less than 24 hours after it was revealed the division's current boss was heading to the HS2 railway.
Colin Wood (pictured) has been appointed chief executive, of civil infrastructure Europe, Middle East, India and Africa, replacing Richard Robinson who has joined HS2 as its chief operating officer.
Wood will be responsible for leading Aecom's civil infrastructure business, which operates in 50 countries, and has over 8500 staff and includes the transportation, water, ports and power sectors.
He joined Aecom 12 months ago as the managing director for transportation in the UK and Ireland.
Wood joined Aecom from charter airline Airtanker, where he was managing director.
He has also been the chief executive of Defence Infrastructure Organisation and was Transport for London's head of Olympic and Paralympic Readiness/director of Olympic legacy. Wood also held senior positions at London Heathrow and Capita.
Wood, who before entering construction was an RAF wing commander, said: "At Aecom we have a wealth of global experience at our disposal, match that with an array of exciting opportunities means we're well placed for growth. My main effort is to make sure that growth is realised."
Before departing for HS2, Robinson held the position for close to four years.