Observatory offers facilities to research subsurface technologies
Aecom has been appointed to deliver an £8.3m facility in Cheshire where scientists will carry out research to improve geothermal energy technology.
The British Geological Survey named the global consultancy as the winner of a competitive tender to create the UK Geoenergy Observatory in the University of Chester's Thornton Science Park.
The new observatory will offer scientists at-scale test facilities that they can use to de-risk a range of subsurface energy technologies, supporting the UK's net zero transition.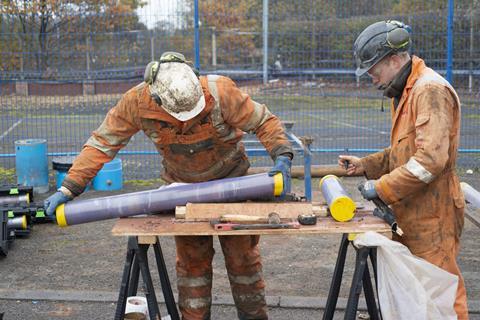 Construction begins this summer and scientists will be on the site throughout the build to collect valuable environmental data.
Along with the already-operational Glasgow Observatory, the new facility in Cheshire is one of two delivered as part of the £31m UK Geoenergy Observatory programme.
The Cheshire Observatory comprises 21 100m-deep boreholes equipped with a range of subsurface technologies, including borehole heat exchangers for heating and cooling of the subsurface, advanced sensors for 3D imaging of subsurface processes in real-time, and equipment for multilevel groundwater monitoring and hydraulic control.
Rachel Dearden, project manager at UK Geoenergy Observatories said the contract award was an "exciting milestone" for the project and added that alternative energy sources – such as vegetable oil, solar power or hybrid or electric – would be used to power welfare, plant and machinery.
"The Cheshire Observatory will be a place where developers of geoenergy supply and storage technologies can work together to create high-performance systems and understand how these interact with the subsurface environment," she added.
Patrick Cox, business unit director for environmental solutions, AECOM, said the Cheshire Observatory would "play a critical role in the UK's energy transition, facilitating research that will further our understanding of sub-surface energy storage and geothermal energy".