Merger also targets strengthening of Aedas's cultural work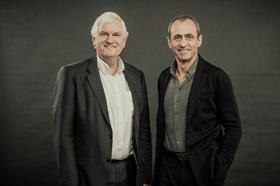 RHWL has been gobbled up by Aedas more than half a century after the arts specialist was founded in London.
The 54-year-old practice, which has 50 staff, worked in the UK, Europe and the Middle East from its offices in London, Berlin and Doha.
It is known for its cultural projects, such as the Crucible in Sheffield, home of the world snooker championship, and Sadler's Wells in London, as well as for offices and hotels, including the St Pancras Renaissance.
The new business units will be known as Aedas Arts Team and Aedas RHWL and will be led by their former chiefs at RHWL, Barry Pritchard and Peter Shaw respectively. Shaw also joins Aedas' global board.
Keith Griffiths, chairman of Aedas, said: "RHWL has strong experience in urban planning and commercial development in London and the UK and is one of the most prominent European arts and culture architects.
"Aedas RHWL will support our Asian clients and mixed commercial and residential work in London.
"We are also keen to work on arts and cultural commissions in the expanding Chinese market and will be introducing Aedas Arts Team to this territory."
Aedas RHWL will also work on mixed commercial and residential work in London.
Aedas, which has 12 offices, demerged from its UK arm in July.
Source
This story first appeared on Building Design here.