Exclusive: Administrator seeks to sell company's remaining assets, including a broken-down private plane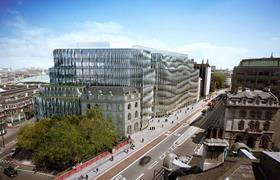 The collapse of Airedale Mechanical & Electrical has left creditors £9.3m out of pocket.
The shortfall comes despite efforts by administrator KPMG to sell the company's remaining assets, including a private plane valued at £244,244.
All 132 staff were made redundant when the £66m-turnover Leeds-based firm collapsed on 25 July. It is one of a number of M&E firms to have collapsed in recent months, and was the largest to fall into administration since MJN Colston collapsed in February.
According to a creditors report filed with Companies House, the firm owes £9.3m to creditors.The company's largest unpaid trade creditor is Birmingham-based Newey & Eyre Limited – part of electrical parts giant Rexel – which is owed £1.6m. The bank Santander is owed £996,622 in loans and an overdraft facility.
The report added that at the time of entering administration the firm has 26 unfinished projects, with a combined value of £7.15m.
In its report KPMG said Airedale had been trading profitably as recently as the "early part of 2012" but falling profitability, the collapse of one of its trading subsidiaries AEL in May and major customers deferring payments and paying suppliers directly had contributed to the company's ultimate failure.
Airedale became liable for debts of £1.7m when its subsidiary AEL entered administration on 23 May, KPMG said.
The administrator said these factors led to a "requirement for a large cash flow injection that the directors were unable to source".
Creditors Rexel and Speedy Asset Services also issued a winding up petition against the company, KPMG said.
KPMG consulted with Airedale directors prior to its appointment as administrator and found "they did not wish to pursue a sale".
KPMG consequently sought to "realise the remaining assets of the company on a break up basis".
Among the company's assets is a Diamond Twin Star DA42 light aircraft that has been grounded at Southend Airport since May, after a mechanical fault forced the plane to perform an emergency landing.
KPMG has instructed repairs be undertaken before the aircraft is marketed for sale.
Among the assets KPMG has managed to sell is a company car for £4,928.60 – KPMG has also recovered £12.73 in petty cash from Airedale's offices. The report said that the firm had 55 vehicles, of which seven were owned and 48 were subject to operating leases.
KPMG said it has so far incurred costs of £141,909.50, representing 564.45 hours at an average hourly rate of £251.41.
In a breakdown of its costs provided with the report, KPMG said it had charged £175 an hour to redirect Airedale's mail. The total cost of mail redirection so far amounts to £17,500 for 100 hours work.