Northern Ireland contractor will continue to trade while administrator asseses options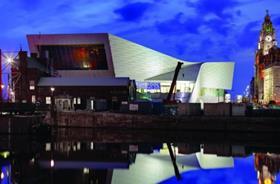 Century-old Northern Ireland-based contractor Patton has fallen into administration.
The firm has a total turnover of around £140m, employs around 320 staff and has additional offices in London and Milton Keynes.
Administrator Keenan CF said in a statement the business will continue to trade while it explores "all possible options for the future, including sale of all or parts of the company".
The firm has worked on a number of high-profile projects, including as construction manager on the Museum of Liverpool.
Neil Patton, chairman of the business, said: "This is a very sad day for everyone connected to this family business and the communities we have served for the last 100 years.
"The Directors have looked at every possible option to avoid administration, but it became inevitable because of the general downturn in the building sector, pressure on margins and the resultant impact on cashflow."
"Unfortunately, the company has suffered from the widespread downturn impacting the construction industry and, as a result, has experienced a decline in trading performance.
"The financial position facing the business was such that administration was the last remaining option available to the Directors."