Parent company of EC Harris posts solid third-quarter results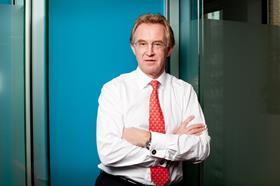 Dutch engineering giant Arcadis has posted solid third-quarter results, with its operating margin up a percentage point to 10.9% from 9.9% the previous year and pre-tax profit up 13% to €26.2m (£22.3m) from €23.1m (£19.6m).
Revenue was down marginally by 2% to €633m (£537.5m).
Arcadis, the parent company of UK consultant EC Harris, highlighted major wins over the period, including the Grand Paris metro project and Seaport City in New York.
Chief executive Neil McArthur said: "Barring unforeseen circumstances, we expect organic growth to continue in the fourth quarter and based on year-to-date performance we have raised our profit growth expectation to between 3% to 6%."