Global consultant, and owner of EC Harris, set to pay premium of 40% for UK engineer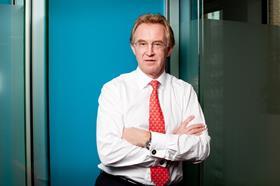 Consultant Arcadis is to buy UK engineer Hyder for £256m.
In an announcement to the City this morning, Arcadis said that it had agreed terms with Hyder's board on a "recommended cash offer" of £6.50 per share for all of the shares in Hyder, valuing the company at £256.2m.
The offer is 40% above the share price of £4.69 that Hyder shares were commanding at the close of business yesterday.
Arcadis said the acquisition of Hyder was "a natural step in the evolution of Arcadis".
Neil McArthur, chief executive of Arcadis, said Hyder was "a unique company" and there would be "synergy opportunities that arise from the combination" of the two firms.
He added: "Through the transaction we see an excellent opportunity to better serve our clients by further deepening our capabilities in global design and engineering in growth markets whilst creating exciting career opportunities afforded by a stronger global growth platform for staff in both companies."
The take over will need to be approved by a vote of the shareholders of Hyder.
The Hyder board will recommend that shareholders vote in favour of the take over offer.
Arcadis has already secured letters of intent backing the deal from shareholders holding 16% of the shares and 3% of them are irrevocable undertakings.
Ivor Catto, chief executive of Hyder, said the 40% premium that Arcadis was prepared to pay for Hyder's shares was a "significant".
He said: "Although the board believes that Hyder has a strong future as an independent business, it considers that this cash offer substantially recognises Hyder's growth prospects, and provides certainty, in cash, to our shareholders today.
"The resultant group should also provide further opportunities for our highly valued clients and staff."
Separately Hyder gave a trading update to the City this morning in which it said its UK business' results for the period from 1 April to 31 July 2014 were "well ahead of the prior year and plan".
But it added that delays in contract awards had affected the results of its Australian arm.
It said its Asia and Middle East arms were "performing well" and its German business had increased its order book and was reducing its losses.