Dutch parent company of EC Harris reports half year results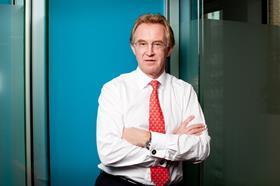 Arcadis has reported "solid growth" in the UK, with the firm saying market conditions in the country are "further improving".
The Dutch engineering giant, which is parent company to UK consultant EC Harris, reported solid half-year results to 30 June 2014, with revenue falling slightly, down 3% to €1,198m (£947.5m), from €1,240m (£980.8m) the previous year, while net income (profit) grew 10% to €45.6m (£36.1m), up from €41.4m (£32.7m).
Arcadis chief executive Neil McArthur hailed progress in the UK, as well as growth in emerging markets.
McArthur said: "I am very pleased with the operating margin we achieved, especially in light of the investments we are making in organic growth. In addition, the higher margin was supported by improvements in Continental Europe, and the UK.
"After many quarters of declines we saw Continental Europe return to growth. Also growth in Emerging Markets held up with the exception of mining in Latin America, where we could shift resources to water and transportation projects.
"In the UK, growth was solid and market conditions are further improving. In the United States, we dealt with pressure in federal and municipal markets and sustained competition for private sector work.
"Profitability in the US was maintained due to proactive cost management. Given the backlog, our investments in growth priorities, and the prospect of winning some large projects I am confident that we will be able to keep net revenues at prior year levels and grow our 2014 net income from operations to be 5% to 10% higher than in 2013."