Dutch consultant now values the British engineer at £296m as it secures a 28% share in the firm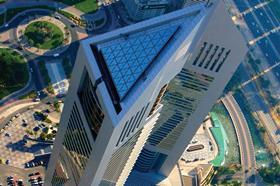 Dutch consultant Arcadis has upped its offer for British engineer Hyder for a second time to ensure it secures a takeover deal.
The firm originally tabled a £256m bid for Hyder in July. It first upped its offer to £7.30 per Hyder share, valuing the firm at £288m, last month to see off a bid from rival Japanese bidder Nippon Koei.
But today it announced it had raised its offer again to £7.50 per share despite Nippon Koei having made no further counter bid. Today's bid values Hyder at £296m.
The rise in price was driven by Arcadis' purchase of 3,734,808 Hyder Shares from a single shareholder, accounting for nearly 10% of the firm's shares, for £7.50.
The purchase means Arcadis now has shares or irrevocable undertakings for 28% of the shares in the firm. This increases the likelihood of a takeover deal going through because it now has enough shares (over 25%) to block any rival takeover bid.
Under stock market regulations it is now obliged to offer the same price for the remaining shares and has accordingly upped its offer.
Arcadis' original bid valued Hyder at £256m, meaning it will now pay £40m more for the firm than originally planned.