Dutch giant's improved offer accepted by UK consultant Hyder, trumping earlier bid from Japanese consultant Nippon Koei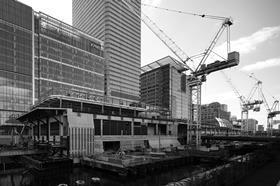 Dutch engineering giant Arcadis has seen off Japanese rival Nippon Koei in the battle to acquire Hyder after launching a counter bid for the UK consultant.
Arcadis announced this afternoon that it had agreed an improved offer to acquire Hyder, trumping a deal agreed between the UK firm and Japanese consultant Nippon Koei earlier this month.
Arcadis is offering £7.30 per Hyder share, valuing the firm at £288m.
The counter-offer represents a 7.4% premium over Nippon Koei's deal to acquire Hyder for £268m and is 13% above Arcadis' original deal for a £256m takeover.
Hyder said it will recommend the improved offer to its shareholders and has withdrawn support for the deal with Nippon Koei.
Arcadis also announced it has acquired 6,085,162 (15.6%) Hyder shares and has agreed to buy all the shares held by all Hyder directors and chief executive Ivor Catto's wife.
The deal represents a premium of 55.6% over the closing price of Hyder shares of 469p on 30 July, prior to Arcadis' original deal with Hyder.
The deal will see Arcadis grow to become a €2.9bn-turnover (£2.3bn), 26,500-strong business.
Arcadis expects the transaction to close in the fourth quarter.
In a statement Nippon Koei said it noted Arcadis' improved offer and "is considering its position and will make a further announcement in due course".
Earlier in the day, Arcadis also announced the acquisition of 1,000-strong US architect Callison for €109m (£87.3m).
Neil McArthur, chief executive of Arcadis, said Hyder's business "fully complemented" Arcadis' and would "further strengthen Arcadis' leadership positions across its global business lines".
He added: "The combined rich histories, shared values and strong cultural fit make the two organisations natural partners where exciting career opportunities will be afforded by a stronger growth platform for staff in both companies."
Ivor Catto, chief executive of Hyder, said the board was "delighted" with the increased offer and that it represented "compelling value" for Hyder's shareholders.
He added: ""I look forward to working with Stephan Ritter [executive board member of Arcadis] on the steering committee to create the strategy and optimal operating model for the combined businesses."