Skills body proposes raising wage bill threshold to £120,000 next year
Around 5,000 more small construction firms could be exempted from coughing up for the CITB levy, after the skills body submitted new payment proposals to the government.
Currently about 35,000 employers are exempt from paying levy, which supports training programmes across the construction industry, under the current system.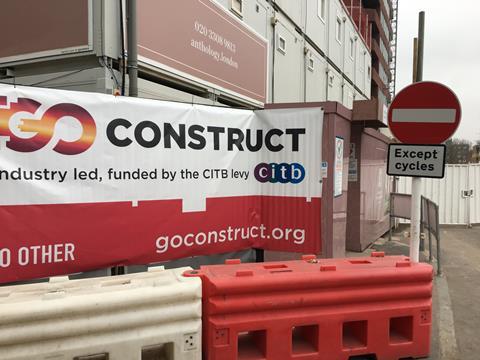 This would rise to 40,000 if ministers approve the CITB's plans. Under the CITB's proposals, the small business levy exemption threshold for employers with wage bills of less than £80,000 would be raised to £120,000 next year.
The CITB said participating firms could continue to claim CITB grants and support for their training and skills development programmes.
The organisation also confirmed it is proposing to halve levy rates in 2021-22.
Steve Radley, the CITB's policy director, said: "Taking 5,000 of the smaller employers out of levy payment is another measure to help deliver on our priority to help employers stabilise and then return to growth."
News of the CITB's proposals came just weeks after the skills body laid off more than 100 of its own staff, citing the impact covid-19 has had on its levy income from construction firms.