Work is expected to start on the site next autumn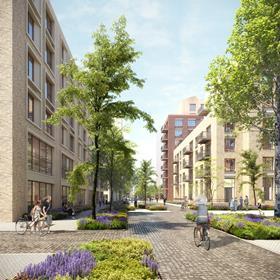 A scheme by Assael Architecture to build 2,000 homes at a former margarine factory in west London have been submitted to local planners.
Called Margarine Works, the work at the former Maypole factory in Ealing will also include retail, commercial and leisure facilities.
As part of the development both the Sunrise Radio building and the facade of the Maypole Margarine factory will be retained.
The project, which is being developed by Staines-based Montreaux Developments is set to be built in phases over the next 15 years.
Work on the first phase is expected to start in autumn 2019. The first homes are due to be available in 2021.