Philip Hoare had led the engineer's transportation division in the regions since 2014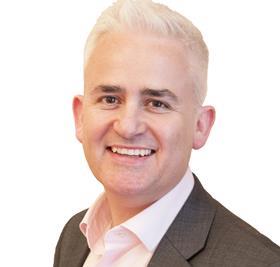 Atkins has appointed Philip Hoare as chief executive of the UK and Europe region.
Hoare, who replaces Nick Roberts following his promotion to president, will be responsible for leading Atkins' 10,000-strong team and operations across multiple transportation, infrastructure, building and industrial markets.
He had led Atkins' UK and Europe transportation division since 2014 and was previously the managing director for the rail and highways businesses. He also sits on the board of the National College for High Speed Rail.
Hoare said: "At such an important time for the UK in particular, it is critical that we are at the heart of the drive to improve efficiency and productivity both to support the growth in the UK economy and to boost exports.
"One of my priorities will be to push the digital growth agenda, ensuring we bring smart thinking and technological solutions to the table at this time when our digital and physical worlds are colliding at pace."
Divisional finance director Jamie Sharp will lead the UK and Europe transportation business until a permanent replacement is named.
Atkins was acquired by SNC-Lavalin Group last July after the management accepted a £2.1bn takeover bid three months earlier.
The firm confirmed 92 roles would be made redundant in the UK infrastructure division's building design practice, but denied they were linked to the merger.
Prior to the takeover, Atkins revealed it had broken through the £2bn-revenue barrier, and posted a 13% increase in pre-tax profits to £148m for the year to April.