Listed engineer posts pre-close trading update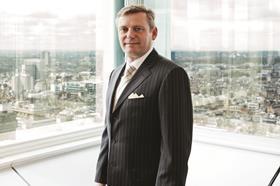 Atkins has hailed improved performance in its UK business in the second half of its financial year to March 2015, in a pre-close trading update to investors this morning.
Atkins said it had successfully resolved contract variation negotiations in its UK rail business over the second half period, which had previously dragged down its UK performance.
The firm also said it completed the restructure of its UK business from six to four new business units, effective from 1 April this year.
Commenting on the upcoming UK general election, Atkins said it expected a "certain hiatus" in infrastructure decision making, but said it was "encouraged by the bipartisan commitment to continued infrastructure spend".
Overall, Atkins, led by chief executive Uwe Krueger (pictured), said it traded in line with market expectations.
The firm said its Middle East business enjoyed a good second half, buoyed by major rail and metro projects.
Atkins' "streamlined" North American business was benefitting from improved productivity, the firm said, while Asia Pacific was trading as expected.