But consultancy warns of further pressure in North American operations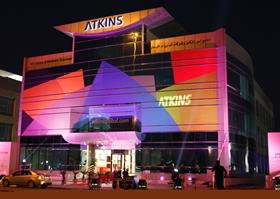 Engineering and design consultancy Atkins said it had seen its headcount rose by some 300 staff to a total of 17,700 during the past six months, with notable growth in its energy division.
But in a trading statement issued today, the firm said second-quarter market conditions had remained in line with the revised-down predictions outlined in its interim management statement at the beginning of August.
Atkins said the "good start to the year" in its UK business had continued, and that its energy business continued to trade well, with "buoyant markets across all sectors".
Earlier this month, Atkins and Areva formed a joint-venture to compete for UK nuclear fuel management and decommissioning projects.
However, in its trading statement the firm said weak market conditions in North America had prompted it to take further action to "reduce costs and right-size our resources in the region".
It added that project delays and lengthy contract variation negotiations in the Middle East, coupled with increased working-capital requirements across the region, would be reflected in its half-year results for the six months, due on November 15.