Technology behind Pokémon Go could transform the way the industry works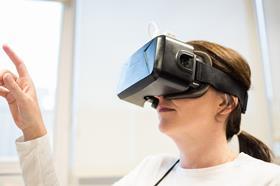 Construction technology experts have said the "augmented reality" technology behind Pokémon Go could revolutionise the way the industy pitches to clients.
Several firms are exploring ways in which augmented reality can be used to offer clients virtual walkthroughs of proposed developments.
Frank McLeod, UK head of design processes at engineer WSP Parsons Brinckerhoff, told Building his firm is working with a large undisclosed European developer on using augmented reality to help buyers design their own homes.
He said: "[The developer is] very interested in augmented reality, where potential clients can come in and start changing things, placing things around an apartment, changing where power points go.
"So then that's an instruction to the supply chain and feeds back into procurement and engineering."
Jonathan Goring, the recently-appointed managing director of housing contractor Lovell, said his firm has deployed augmented reality technology outside its under-construction 1,500-home Trinity Walk scheme in Woolwich, east London.
Potential homebuyers can scan a 'QR code' displayed on the site's hoardings in order to see a virtual projection of the new scheme and a show flat on their phone. Goring said: "We're really excited about the potential of this technology."
Meanwhile Andrew Pryke, managing director at contractor Bam's design arm, said his firm is exploring ways of using "mixed reality" - where real and virtual worlds merge to produce new environments and visualisations - to help clients make better decisions.