Austria says it will take European Commission to court if Brussels backs the UK's planned support for the Hinkley nuclear power project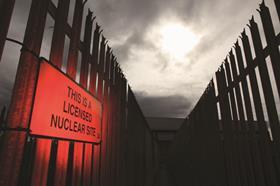 Austria has warned it will take Brussels to the European Court of Justice if it gives the green light to the UK's planned support for the £16bn Hinkley nuclear power project.
The news comes as the European Commission (EC) is set to approve the deal between the developer EDF and the UK government on how the project will be funded, with a vote expected tomorrow.
The UK government and EDF's deal, called a "contract for difference", was agreed last October and guarantees that EDF will be paid £92.60/MWh for the electricity from the plant for 35 years, which is roughly twice the current wholesale price of power.
But the project has been stuck in limbo after the deal was referred to the EC to check it complied with state aid rules in December.
Last month it emerged that the EC was likely to approve the deal.
However, according to Reuters, Austria's chancellor Werner Faymann and vice-chancellor Reinhold Mitterlehner sent a letter to EC president Jose Manuel Barroso last week saying Austria would "reserve" the right to take legal steps should the project gain a stamp of approval in Brussels.
"Should the EU Commission undertake this step, then it must expect a lawsuit at the highest court," said Faymann.
"Alternative forms of energy are worthy of subsidies, not nuclear energy."
"Hinkley Point … would set a negative precedence to open this type of subsidy for nuclear energy. The EU Commission must prevent this, if not it must expect a lawsuit from Austria at the European Court of Justice," Mitterlehner added.
A legal challenge could further delay the project by as long as a year.