A full round-up of industry reaction to today's Autumn Statement announcement
Stamp duty reform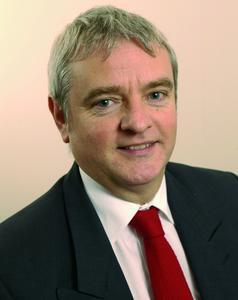 National Housing Federation chief executive, David Orr (pictured), said: "Prospective home buyers will be breathing a sigh of relief today following the reform of stamp duty, but the Chancellor's announcement won't help people trapped paying high rents and stranded on social housing waiting lists.
"The announcements made earlier this week to boost house building are a step in the right direction, but we now need bold and urgent action to end the housing crisis within a generation."
Liz Peace, chief executive of the British Property Federation, said: "A little bit more notice would have been helpful as the sector will have to get to grips with the changes by tonight. There will be people paying a lot more SDLT at the top end of house prices and the rapid speed of implementation no doubt reflect any rapid moves to avoid paying. With high value homes paying far more this will hopefully be the death-knell for any more talk of mansion taxes."
Grainia Long, chief executive of the Chartered Institute of Housing (CIH), said: "This sensible change means that stamp duty will be less likely to distort the housing market, but we'd like this to be the first step in a broader review of the way we tax property. We have already suggested that the government should consider removing stamp duty altogether when older home owners who receive Pension Credit move to smaller properties, which would make downsizing more affordable for older people on low incomes and free up bigger homes for larger families.
"Fundamentally, if we want to make home ownership – and other tenures – more affordable in the long term we also need to tackle the underlying problem of supply. We are not building enough homes to keep up with demand, which means that millions of people are being priced out of a decent home, whether that's to rent or buy."
Grainne Gilmore, head of UK residential research at Knight Frank, said: "A more progressive form of tax means that many more first-time buyers and home movers will be paying less tax, which could serve to ease progression up and down the property ladder. As this measure, coupled with Help To Buy, make it more affordable to buy a home, policymakers now need to turn their attention to supply – making sure there are enough new homes to meet demand across the country."
Tom Bill, head of London residential research at Knight Frank, said: "London already contributes 42% of stamp duty revenue in England and Wales and properties valued at more than £1 million in the capital account for 21% of the overall tax take. The new rates are likely to increase this contribution and disproportionately affect housing market activity in a city that is making a significant contribution to the country's economic recovery."
Paul Smith, CEO at estate agent haart, said: "Top marks for the Chancellor today who has paid heed to the property industry's long held concerns over the punitive Stamp Duty Land Tax which has disproportionately affected homebuyers and sellers in the South East. By introducing a progressive tax banding system there will be more winners than losers and the reform takes the steam out of the proposed 'mansion tax'."
Nick Leeming, chairman of upmarket estate agents Jackson-Stops & Staff, said: "This has emerged as the Osborne & Little Autumn Statement – with little incentive for property buyers at the mid to high-end of the market. It is a tax on mansion buyers. This rate of 12 per cent on properties above £5 million will penalise the London market and also hit the country house market, which is still struggling to recover from the recession. However, we welcome the changes on stamp duty at the first-time buyer end of the market as this will help to stimulate activity at that level."
Robert Dowling, head of the property and construction sector at accountancy association MHA, said: "Stamp Duty Changes could lead to increasing house prices. There will however be an unintended effect on houses which are valued around the previous boundaries. These properties (which have been artificially reduced because of the boundaries) are likely to go up in value overnight and prospective vendors are likely to try and cash in on Stamp Duty savings on offer".
Housing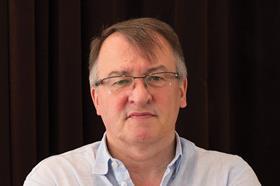 RIBA president Stephen Hodder (pictured) said: "The announcement of new developments at Northstowe and Bicester are a positive step, but much more needs to be done if we are to end the housing crisis within a generation.
"The government needs to works with experts and local communities to deliver sustainable proposals. Short-term value for money is not the only criteria of success for major new development, any government funding for house building must ensure that the houses and communities that are created are built to the highest standards.
"We need be building 300,000 new homes a year for the foreseeable future if we want to reverse the housing crisis. A new generation of towns designed upon the principles of the Garden Cities movement are only part of the solution. Freeing up public land for homes, supporting a greater diversity of developers including self and custom build and supporting institutional investment in housing should all be measures any future government should consider to really tackle the housing crisis."
James Rayner, planning expert and director at Broadway Malyan, said: "Of the major housing projects and overall housing numbers that the Chancellor refers to, Barking Riverside, Ebbsfleet Garden City, Bicester and Northstowe have all been in the pipeline for a number of years.
"They aren't new sites, but instead sites that have stalled as a result of landowner issues, inadequate existing transport infrastructure or a lack of funding for proposed transport schemes. While unlocking these sites helps, it doesn't solve the need to find a strategic approach to tackle housing need. The numbers mentioned, while notable, will not change the long-term demand for housing and we still need strategic and linked up measures to create more and better liveable places - now and for future generations.
"A comprehensive look must be taken at regional supply and a visionary approach pursued to create better cities and communities."
Dave Sheridan, chief executive at Keepmoat, said: "We have been calling for Stamp Duty reform for a long time, so we welcome the Chancellor's changes. It is an inequitable tax and the bandings should have been updated years ago to reflect rising property prices. The new progressive system will help those who need it most - first and second time buyers - and instead will cost those looking to purchase £900,000+ homes who can afford the stamp duty.
"Unfortunately the chancellor made no mention of the lack of housing supply. Without more measures to increase this, house prices will continue to rise, pricing families out of getting on the housing ladder. We need the Government to take more steps to support housebuilding and, most importantly, to make sure that new houses are built on brownfield sites wherever possible. We currently build 95% of our new homes on brownfield sites, and would urge the Government to come out with a similar pledge to make sure we are protecting our valuable countryside."
Jan Crosby, UK head of housing at KPMG, said: "The OBR forecasts suggest that the average price of a house will rise by £60,000 over the next 5 years – worsening affordability for those not yet on the housing ladder.
"Stamp duty receipts are expected to grow by £8bn over the same period. Some of the increased receipts should be used to fund more building, perhaps through devolving this to local authorities who are best placed to release the land and planning to get houses built. Stamp duty reform will help SME housebuilders and brings England and Wales in line with Scotland which has already implemented such a change. The redistribution of the banding may also help to temper the rapid growth in prices in the London market.
"Garden Cities are an important plank in fixing the housing supply issue. We need to make sure developing garden cities –such as Ebbsfleet and Bicester - is not just a rebadging exercise and moreover it's vital that new housing developments have the infrastructure needed to build a community and get buy in from the local populations.
"The direction of travel is right but speed is of the essence. Many consultations are ongoing: how to help local authorities release more land; how to speed up planning on small schemes and funding for housing associations. These are no brainers. However, the public sector participating in the direct delivery of new housing is potentially game changing. It was only when the public sector and housing associations were active builders in the 1950s, 60s and 70s that we built more than 200,000 homes a year. Admittedly some of these developments sparked a fierce architectural aesthetics debate so it would be worth consulting on how this is implemented!"
Ben de Waal, head of residential at Aecom: "It's not clear what type of housing tenure the Government is looking to promote. At one level they are saying they are looking to promote private rent (PRS) as the tenure of choice and yet the Chancellor still speaks of home ownership as being the aspiration for all. These conflicting messages don't help. The performance of the private rental market is highly correlated to earnings so the 4% above inflation earnings growth announced today will certainly help boost the confidence of investors in this emerging market. The Government now must throw their weight behind this market."
Jeremy Blackburn, head of policy at RICS, said: "Finally we see long overdue reform to the stamp duty tax system – described by the Chancellor as the most damaging tax of all. Time and time again RICS has called for these changes to stamp duty structure, which now mean 98% of house buyers will benefit.
"These changes reduce distortion and ensure those at the top end of the market contribute fairly, while those at the bottom will be given a fairer chance to get on the ladder, cutting out 'dead zones' in the market."
Marnix Elsenaar, partner for planning at Addleshaw Goddard, said: "Garden cities are fine in principle but we shouldn't forget Gordon Brown's eco-towns which are now nowhere to be seen. What's crucial is considering what makes a place: jobs, social infrastructure and connectivity. A growing focus on urban living means we should prioritise satellite towns around London and Manchester which have good connections to jobs and where land exists to develop. Speeding up planning, investing in transport and potentially building homes with public money all make sense.
"Ultimately, we've got a pronounced shortage in housing supply yet no politician will stand up and say, "Let's reduce house prices." The public sector owns swathes of land it could use for homes and as we know house prices are unlikely to fall over in the long term, this could be a sensible investment in our economic as well as social future."
Andrew Carpenter, chief executive, Structural Timber Association, said: "The Government continues to support the housing industry through the provision of finance for large scale projects, which is extremely welcome. Also, the continuation of initiatives such as the Affordable Homes Programme for another two years is essential to maintain the right housing stock."
Infrastructure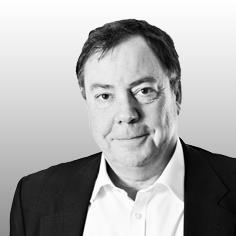 Richard Steer (pictured), chairman of Gleeds Worldwide, said: "There was not a lot that was new for our industry in the statement but the pre-announced news on infrastructure and housing spending is good, as is spreading investment nationwide rather than just focusing on London and Southeast. The headline grabber is the major revision in stamp duty. It will hopefully re-stimulate the housing market which appears to have frozen. This combined with the recent announcement of direct government intervention in house building by the homes and communities agency shows a commitment to trying to meet the growing national housing shortfall. But the shortage of skilled labour in our sector is still a major challenge for us all and whilst we see some help in this area in this statement it is not enough in my view."
Mat Riley, head of infrastructure at EC Harris, said: "From an infrastructure point of view, the Autumn Statement didn't add too much to what has already been announced in the National Infrastructure Plan. However, an impending general election means these plans represent only an 'intention to spend', rather than a formal legislative commitment,. That's because if the Coalition is not in government after the election, then any future regime could cancel or change these plans, which scuppers one of the key purposes of the National Infrastructure Plan: to provide a secure pipeline of work for the construction industry.
"Underpinning this inability to invest in new infrastructure capacity is a lack of confidence – the government simply can't commit investment when a general election could wipe it all out. It is, therefore, proving difficult for the industry to trust in the 'commitments' set out this week.
"Investment decisions for future projects need to be made now but bank lending figures suggest this is not happening. Yet the government is criticising the industry for not recruiting and investing in new talent to meet demand. With this approach, the government has effectively created its own state of 'purdah' for the construction industry as nobody believes, or is prepared to invest, on the back of these announcements."
WSP UK managing director Mark Naysmith said: "The UK has great ideas and plans for improving our infrastructure, but we are lacking a critical path to delivery. Implementation needs to be our primary focus now, including measures to tackle some of our key challenges such as skills and efficiency in public procurement.
"The nature and scale of infrastructure projects mean they extend beyond the political lifecycle, so cross-party support remains key. We know world-class infrastructure is critical to our long-term recovery - we have already seen the benefits particularly in attracting global investment - and it would be a pity to lose the momentum gained over the last few years due to political posturing."
Jeremy Blackburn, head of policy at RICS, said: "Infrastructure is key to building homes and unlocking growth potential in our economic centres. To be internationally competitive and attract inward investment, the UK needs to inject pace and clarity into its infrastructure delivery.
"The government's announcements before and now during the Autumn Statement show new intent to the long term funding, but it remains to be seen how it can promote delivery."
Chris Temple, engineering and construction leader at PwC, said: "Given the slower growth currently experienced in infrastructure, the Autumn Statement provides further clarity on the medium-term opportunities. There's a lack of significant projects in the short to medium term and the Chancellor is now providing greater focus on where the spend will be deployed. Roads and flood defences are in need of investment and the Statement is a strong signal of intent to spend.

"This renewed commitment to infrastructure spending will be welcome to the construction sector and the jobs tax holiday for apprenticeships is also good news for the industry."
Mark Robinson, chief executive of the Scape Group, said: "The National Infrastructure Plan will spend £466 billion on projects across the UK which could create over 2.3million construction jobs according to government estimates. While this type of investment is fantastic news for UK plc, we at the coalface know that finding skilled labour to build these projects is going to be exceptionally challenging. Alongside this investment in our infrastructure we need to see a recruitment drive to show people that construction is not a vocation but a respected career which is instrumental in shaping Britain's future. This is something that we are committed to within our business model".
Sustainability
John Alker, director of policy and communications at the UK Green Building Council, said:
"For years we've been told by Treasury that Stamp Duty cannot possibly be touched. But today's changes blow a hole in that theory. This represents the mother of all missed opportunities, to link Stamp Duty payments to the energy performance of the property - incentivising householders to take action, and firmly establishing energy efficiency within the house buying and selling market.
"For many households the changes will offer a welcome upfront financial saving when buying a house - but it could so easily have also helped to tackle long-term household energy bills. Osborne could so easily have killed two birds with one stone."

Highways
Brian Fitzpatrick, head of highways at EC Harris, said: "Currently, there are no strategic road schemes identified to progress beyond 2020 and the restructuring of the Highways Agency is perhaps an early sign that we are moving towards a new model of owning, operating and maintaining roads in the UK. As is the case elsewhere in Europe, this could result in greater integration of the supply chain in the market, and these companies owning a financial stake in the network. Ultimately, drivers will likely become further involved in highways investment through tolling.
"On local roads we do know that the DfT is changing future funding arrangements, linking allocations to the creation and deployment of effective local highways or transport asset management strategies. With a £4billion cut to local authorities funding announced in this statement there must be considerable unease about how local highways authorities will cope with predicted increased traffic, and potentially reduced resources. Every journey that uses the strategic road network starts with a journey on a local road first.
"In 10 years' time the roads networks in the UK could look considerably different but we must resist the creation of a two tier road network in the UK in that time."
Flood defences
RIBA president Stephen Hodder said: "New funding for flood defences is needed but we are not going to really get to grips with flooding unless we ensure that homes and businesses in flood risk areas are more resilient to flooding. If we accept that as a nation we are going to continue to build on flood plains then the way we create communities for homes and businesses in these areas need to be re-examined so that they are more resilient. We need to examine how new developments can be designed to prevent flooding and make it more manageable when it happens."
Property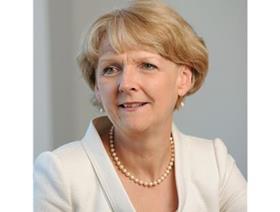 Liz Peace (pictured), chief executive of the BPF, said: "For the sake of business competiveness and Government efficiency the business rates system needs to change. We need a system that is more responsive, both to changes in the economy and to the relative position different businesses find themselves in.
"Basing a property tax on nine-year-old valuations is simply unfair and inefficient, and other countries have shown that with the use of technology you can design a far more responsive system. The compounding effect of annual RPI increases is also meaning that a higher proportion of taxation each year is coming from business rates, sucking the blood from our high streets and eroding many other businesses' competitive edge.
"Undertaking a root and branch review of the system is a big decision which many politicians have shied away from, and it makes today's announcement particularly welcome. We hope it is no-holds-barred and will deliver something fit for the 21st century, and one that benefits all sectors of the economy. We look forward to making a positive contribution on that basis."