Kathleen Fontana says body needs to 'take stock' following fallout over suppressed BDO report
The backlash against the RICS over its handling of a damning report into its financial governance prompted the organisation to launch a review of its future purpose, its president has admitted.
The 152-year-old organisation has been rocked after news emerged last month that four non-executive directors were fired in November 2019 – with their departure kept secret by the RICS.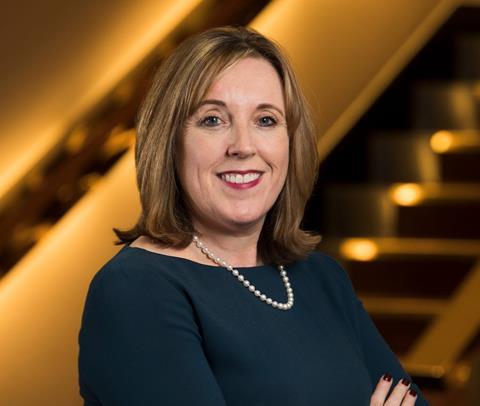 The four – Amarjit Atkar, Bruce McAra, Simon Hardwick and Steve Williams – had raised concerns about why the report by accountant BDO had failed to see the light of day.
> Analysis: How does the RICS rebuild its reputation?
Last week, they told Building they had asked for their dismissal to be made public – a request which they say the RICS and its then president Chris Brooke, now the chairman of the RICS governing council, rejected because it considered it to be "private matter".
After initially rejecting a proposal to carry out an independent review into the furore, the RICS relented and promised its review would also look into the "ongoing purpose and relevance of RICS in 2021 and beyond".
Current president Kathleen Fontana told Building the fallout from its botched handling of the BDO report had shocked it into the wider, fit-for-purpose review.
She said: "From talking to members far and wide, I recognise that they just need some further independent reassurance on the matters in 2018/19 even though [the] governing council felt further investigations would not reveal anything more in terms of the audit.
"Listening to these views, it is clear that we need to take stock for the future.
"This is why, separately from the independent review, we also decided to widen the scope of the current work relating to governance and engagement.
"Now would be a good time to review the purpose and relevance of RICS, and this will be a great opportunity for all our members to help us shape the future of RICS."
The 10-page BDO report at the heart of the scandal was ordered by the RICS in late 2018 and looked into the organisation's treasury management.
It gave the RICS the lowest possible "no assurance" rating for its treasury controls and warned that it was at risk of "unidentified fraud, misappropriation of funds and misreporting of financial performance".