French giant brought in new UK boss earlier this month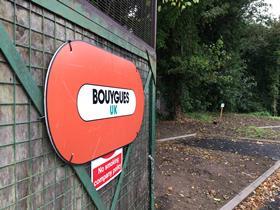 French construction to telecoms giant Bouygues said operating profit at its biggest business, construction, crashed by nearly half to €70m in the first half of this year.
The firm said it had been hit by the poor weather that gripped much of Europe earlier this year while it added "completing three energies and services projects in Ireland and the United Kingdom" had also hit the company's bottom line.
It said strikes in France by railway workers that began in spring and have rumbled on all summer also hit business at its Colas railways arm.
Bouygues is carrying out a number of high-profile schemes in the UK including work at the Hinkley Point C nuclear power station in Somerset as well as a delayed £190m cancer centre for UCLH hospital off London's Tottenham Court Road and an innovation campus for Cardiff university.
In its half year results for the six months to June, the firm said revenue at its group construction business was up 4% to €12.1bn (£10.9bn).
It added that without its three problem jobs in the UK and Ireland, which it declined to name, the operating margin of its construction business in the second quarter of this year was 4.1%.
The group's backlog in its construction business stood at a record €33.7bn (£30.3bn), up 9% on the first half in 2017 with more than half of this figure coming from its international work.
Group revenue at the firm, which includes the French TF1 TV channel, the most popular in the country, along with its telecoms arm, was up 4% to €15.7bn (£14.1bn). Operating profit rose €4m (£3.6m) to €383m (£344m).
Earlier this month Bouygues' UK arm appointed Rob Bradley as its new chief executive, replacing company veteran Lionel Christolomme.
Christolomme, who held the chief executive position since February 2016, has left the business after 28 years with the firm. Last September, Craig Tatton, Bouygues UK's chief operating officer, also left the business, later joining Interserve as managing director of its regional building business.
The re-jig at the top comes as the firm looks to improve its numbers in the UK with its last set of results filed at Companies House showing that Bouygues UK posted a pre-tax loss of £78.5m in the year to December 2016 on turnover of £556m.