Contractor joint venture win five-year contract with Thames Water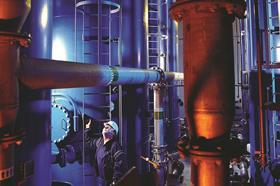 A Balfour Beatty, Skanska and MWH Treatment joint venture has been awarded a five-year contract by Thames Water, worth £800m.
The contract involves developing and maintaining the organisation's water infrastructure over the AMP 6 regulatory period from April 2015 to March 2020.
In a statement to investors this morning Balfour Beatty said its share of the deal would be worth approximately £265m.
Leo Quinn, Balfour Beatty chief executive, said: "Through our joint venture and by collaborating in the Alliance, we bring our deep expertise to bear on this major investment in water infrastructure. This contract will help to ensure the resilience of the vital water infrastructure in Greater London and the Thames Valley for future generations. Balfour Beatty is committed to support Thames Water in delivering on its commitments to its customers and the regulator."