Move means southern managing director Beth West leaves after just one year at contractor
Balfour Beatty has rejigged its regional construction business with new UK construction boss Mark Bullock taking the axe to its southern business and merging it into its North and Midlands arm.
The move means that Beth West, who was recruited to head up the southern business just a year ago from Landsec where she was head of development, left at the end of last week, with her departure closely following that of London managing director Graham Hill.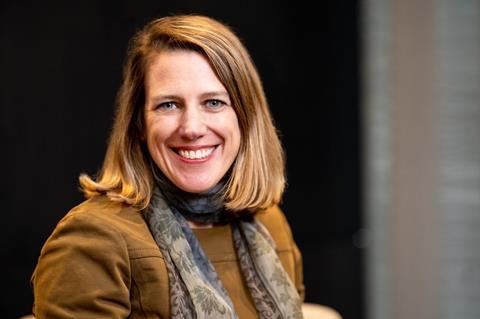 West, who has also worked for Transport for London, London Underground and HS2, was brought in to replace Dave Smith who took up a non-executive chairman's role at Kent contractor Claritas.
At the time of her appointment, Balfour's then UK construction boss Dean Banks said: "Beth's extensive experience in overseeing major infrastructure projects will help drive the Southern business."
But the covid-19 pandemic has meant the £300m division has been hit by a slowdown in its core aviation and defence markets with Bullock deciding, after a two month review of UK operations following his appointment at the beginning of December to replace Banks who left for a job in Australia, that the business, based at Langley near Heathrow, could no longer remain standalone.
It has instead been merged into North and Midlands headed by Tom Edgcumbe who will continue to report into Bullock.
Balfour Beatty made it clear the firm was remaining in the south with the new, enlarged division known internally as Regional England and Wales.
One insider said: "Losing aviation is big. It does about £100m a year for the South and two years ago they would have been thinking it will double. But Heathrow third runway has stopped and covid has hit the sector really hard."
The source also questioned whether bringing in West was a gamble that had backfired. "She's been unlucky because of what's happened with covid. But she wasn't a contractor and running a team of 20 at a developer is very different to running a team of 600. The risk profile at a contractor is very different as well."
In a statement, Balfour Beatty said: "Due to market conditions in the South of England, we are consolidating our Construction Services Regional South business unit into the North and Midlands business unit to form a single business unit.
"We remain committed to working with our customers to continue to successfully deliver our active schemes in the South of England and will continue to selectively bid projects where our expertise delivers value for our clients coupled with an appropriate risk return ratio to ensure successful outcomes for all."
Meanwhile, Hill, who spent more than five years at the business, has been replaced by former Laing O'Rourke executive Lindsay McGibbon.
McGibbon only joined the firm at the beginning of last month after more than 16 years at O'Rourke, initially as program director but he has now been put in charge of its business in the capital.
The firm emerged as a challenger to traditional London tower builders such as Mace and Multiplex under Hill's leadership but is also believed to have run into problems on a £200m upmarket residential scheme at Curzon Street in Mayfair for Brockton Capital.
Hill's departure is understood to be unconnected to the wider UK rejig with one source suggesting he could end up at a London subcontractor or join former colleagues at rival main contractors.
Balfour Beatty is due to release its 2020 results on 10 March.