Joint venture between Babcock and Balfour Beatty wins £160m contract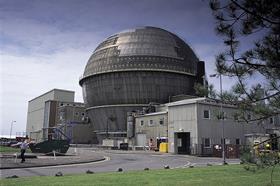 A joint venture between Babcock and Balfour Beatty has won £160m contract to build a new facility to help with the decommissioning of the Sellafield nuclear power plant.
The joint venture, in which Babcock-owned Cavendish Nuclear has a 55% stake and Balfour Beatty the balance, will construct a new facility to service equipment that will be used to help retrieve historic radioactive waste from the aging Cumbrian power station's silos.
The contract is the third phase of a project which follows the £5.5m preliminary design phase and £12.5m detailed design and enabling works.
The heavily reinforced concrete structure, which will have a footprint of 0.5 ha and be 25m high, will provide for the decontamination, inspection, maintenance and storage of waste retrieval equipment.
The joint venture will also deliver comprehensive training for Sellafield employees in the operation of the facility.
Work is scheduled to complete in autumn 2017, and the project will employ more than 300 people at the height of construction.
Balfour Beatty executive chairman Steve Marshall said: "Balfour Beatty has a strong heritage in the nuclear sector including our work across the existing fleet of UK nuclear power stations and our 35 year presence at Sellafield. We look forward to working with Cavendish Nuclear to deliver a facility that will support Sellafield Ltd's overall waste retrieval and hazard reduction programme."