The project will include three 54-56 storey residential towers on a five-level podium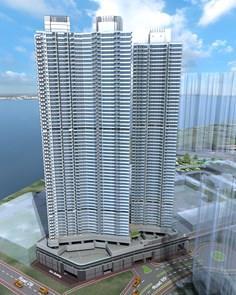 Balfour Beatty joint venture, Gammon Construction, has been handed a HK$4bn (£370m) contract to build a large scale residential development in Hong Kong.
The project, called Lohas Park Package 9, is being developed by Wheelock and Company Limited.
The job includes the construction of three 54 to 56 storey residential towers on a five-level podium, meaning the development will cover more than 1 million sq ft.
The JV will is planning on using BIM and 3D scanning technologies on the job, which will also employ Design for Manufacturing and Assembly, a tool used to select the most cost effective material and process to be used in the early stages of product design.
Thomas Ho, chief executive of Gammon said: "This is the fourth project Gammon will be delivering for Wheelock and Company Limited in the Tseung Kwan O bay area."
The project is scheduled to start this spring, with the development set for completion in 2021. A workforce of 1,500 will be engaged at construction peak.