Firm sells off 7.5% of its stake in M25 motorway operator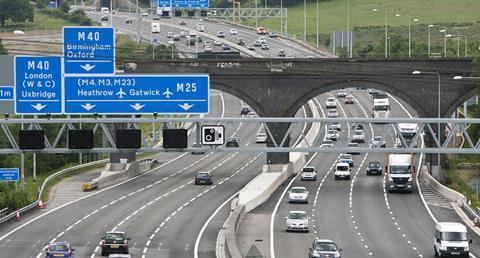 Balfour Beatty has sold another chunk of its interest in the M25 motorway operating company Connect Plus, following the sale of a stake in the firm before Christmas.
The contractor announced today it had sold 7.5% of its stake to private equity firm Dalmore Capital for £62m in cash.
Days before Christmas Balfour revealed it had sold a 12.5% stake in Connect Plus to the same firm for £103m.
Connect Plus is owned by Balfour, consultants Atkins and French engineering group Egis.
Profit on the latest disposal is expected to be around £32m, which Balfour said would be used to pay down some of its debt next year.
Balfour said its stake in Connect Plus currently stood at 20%, although a further 5% interest in the infrastructure group could be sold at some point.
Earlier this month Balfour said its recovery plan was on track and it was confident of delivering "industry-standard margins" in the second half of 2018.