U-turn comes after UK's biggest contractor had said it would vote against training body later this month
Balfour Beatty has decided to throw its weight behind the CITB – just weeks after its chief executive said the group should be scrapped.
The U-turn comes after Leo Quinn used an article in the Daily Telegraph last month to spell out why the contractor was set to vote against the continued existence of the training body at the end of this month.
The CITB is facing its triennial consensus, where construction companies vote on whether the organisation can continue collecting the training levy from them.
But the country's biggest contractor has said it will now vote in favour of the CITB following a number of meetings with the group.
In a statement, the firm said: "The CITB has now provided Balfour Beatty with appropriate assurances and preliminary details about the reforms. It has demonstrated that it understands the urgency and magnitude of change necessary to create a CITB which will better meet the needs of the UK construction industry and help create the skilled workforce necessary to deliver the enormous pipeline of planned works."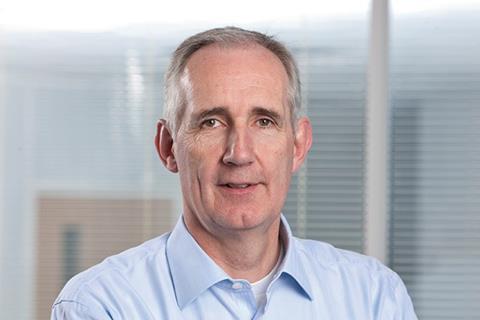 But it warned the CITB that reform was mandatory if it was to continue receiving its support. "The construction industry needs a training board which delivers a skilled workforce, effectively and efficiently. Radical reform of the CITB is necessary to achieve this," it added.
And it said that it was "unsatisfactory" that a vote on the consensus was taking place before contractors who pay into the levy had been given a chance to study how the CITB will reform.
It added: "This has meant that industry has had to vote without having the detail it needs to make an informed decision."
In last month's article Quinn said Balfour Beatty had lost confidence in the CITB and bemoaned the lack of detail about its planned reforms as "truly concerning".
But the firm said it had now received a number of reassurances from the CITB and added: "Balfour Beatty has decided to vote in favour of the consensus to enable the CITB to rapidly deliver on these commitments."
The news is a huge fillip for a group which has come under fire from others in recent weeks, including house builders groups and unions, with voting on the consensus due to complete in two weeks' time. An announcement on the outcome will be made in November.
Writing in this week's Building, Rider Levett Bucknell chair Ann Bentley said the industry now needed to "rally round" the CITB.
She added: "Why would we destroy perhaps the most representative and potentially the most powerful co-ordinator of our industry – simply because we can – when we could be building on it and identifying and making any necessary changes? The CITB should be the focal point of attracting people into our industry, ensuring that they have the skills to flourish in the industry and thus enabling the industry to flourish."
CITB chief executive Sarah Beale said: "We welcome [the] announcement from Balfour Beatty and agree that CITB's reforms must make us more accountable to industry. Our discussions with Balfour Beatty reflect how we want to go forward with industry, with open lines of communication and agreed outcomes. There is no doubt change needs to happen. All levy payers should know that we are listening to them and will adapt to support their needs now and in the future."