Contractor says it is still committed to the East Midlands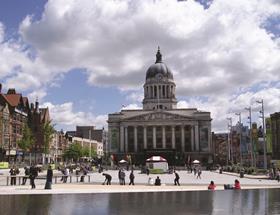 Balfour Beatty has confirmed it is to close its Nottingham office, with around 30 employees in a consultation process.
In a statement Balfour said it "remains committed to the East Midlands through our offices in Northampton and Solihull".
Balfour added: "Our decision to close our Nottingham office was based on a review of our business and where likely construction opportunities exist. We are simply integrating our support operations in to fewer offices.
"Around 30 of our employees are currently undergoing a consultation process with staff being re-deployed where other opportunities exist.
"These changes do not affect existing projects in the area."