Contractor says it has agreed new deal which will reduce its borrowing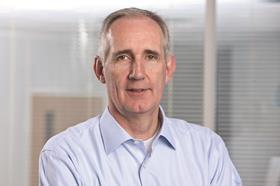 Balfour Beatty has secured a £400m refinancing deal and provided an update on its Build to Last turnaround programme, saying it will be net cash positive by the end of the year.
The new syndicated revolving credit facility refinances existing facilities that had been due to expire in 2016.
The new facility is set to expire 2018, with the option for two additional one-year extensions to 2020.
In an update to the City, Balfour said the size of the credit facility has been reduced, "consistent with the group's ongoing capital requirements and the underlying strength of the balance sheet."
The firm also gave an update on its Build to Last programme, and said it expects to be "net cash positive" at the end of the year, having been successful winning new contracts on "improved terms".
Balfour also said its order book expected to remain stable for the second half of the year, and added that it is still focused on managing "historic problem projects across the business through to completion".
Leo Quinn, Balfour chief executive, said: "As we near the end of Year One of the Build to Last programme, we continue to work through the challenges of the legacy problems.
"However, we are putting in place the systems and processes that should transform Balfour Beatty into a stronger business, as demonstrated by our successful refinancing.
"Over the medium term, I remain convinced that these actions will drive superior performance, to the benefit of our customers, employees and shareholders."