Firm to design shopping centre extension for developer Intu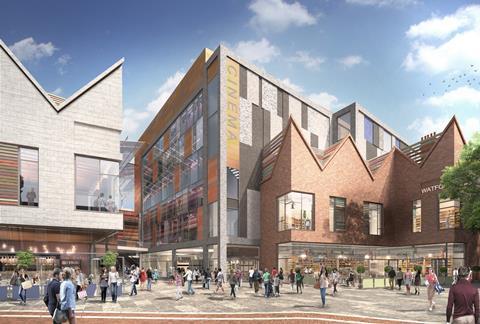 Bam Construction has been appointed as main contractor on a £100m Watford shopping centre scheme.
The scheme by developer Intu includes joining the Watford shopping centre with the neighbouring Charter Place shopping centre.
The £100m scheme will create a 1.4 million sq ft shopping complex with retail, dining and leisure facilities.
Bam will provide designs for the extension; demolish the old precinct; refurbish the car park and build a canopy roof over a public square.
Rebecca Ryman, regional director of Intu, said the scheme would "transform the town" and "considerably boosting its position in the UK retail rankings, placing it firmly in the top 20".
Adam Harding, construction director in BAM Construction's south east division, said: "The plans for Intu Watford are very exciting and BAM's work on the extension section will create a townscape in keeping with the heritage of the area. In the process, we will be bringing 500 construction jobs which will be more good news for the town."