Argent will submit 173,000 sq ft Four Pancras Square for planning imminently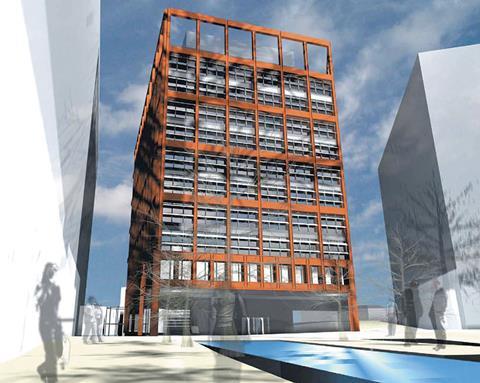 Bam Construction is favourite for the next major office building at Argent's £2bn King's Cross redevelopment scheme, Building understands.
Argent will submit the 173,000 sq ft Four Pancras Square scheme, designed by Eric Parry Architects, for planning in the next few weeks.
The developer is now understood to be considering contractors for the 10-storey job, which will have retail space on the ground floor.
Separate sources told Building it would be in line with Argent's strategy to appoint Bam to build Four Pancras Square, which is thought to be worth over £50m, as Bam is building Argent's 160,000 sq ft Three Pancras Square next door, which is due to complete in summer 2016.