Constructor selected for £15.5m Dumbarton job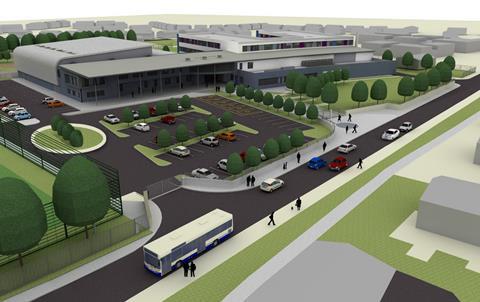 Dumbarton Academy
BAM Construction has won the contract to build a new 650-pupil school in West Dumbartonshire, Scotland.
The firm said it expected to start on site for the £15.5m Dumbarton Academy in June this year.
The school, by Keppie Design, has three teaching wings with rooms designed to maximise natural light and ventilation. The majority of rooms will have views over the playing fields or into landscaped courtyards.
Ken Irving, BAM Construction's regional director, said the firm had already successfully delivered four new schools in the area and was delighted to be continuing its relationship with West Dunbartonshire Council.
"This was a very sought after contract with more than 20 developers or builders originally applying to submit tenders so we are pleased to have been successful in winning our bid to build this prestigious building," he said.
Elsewhere in Scotland, BAM is currently delivering significant schools projects in Renfrewshire, Fife, Midlothian and East Renfrewshire.
South of the border, it has recently won a string of academy work from English local authorities.
| | Want to find out more on the government's new education programmes? Register for the BFE UK two day conference and hear industry experts discuss funding, design, procurement and new types of schools including academies, UTCs, free Schools and studios. Click here to find out more… |
| --- | --- |