Bank proposes limiting large loans to housebuyers and 'stress testing' borrowers ability to repay loans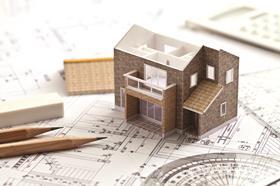 The Bank of England has announced plans to limit large loans to housebuyers in an effort to cool the housing market.
The Bank's governor Mark Carney unveiled a raft of measures, including tougher checks on whether borrowers can afford to repay their loans when interest rates rise. However, shares in housebuilders soared on the news after the measures were less stringent than feared.
The Financial Policy Committee recommended that:
No more than 15% of new mortgages are extended to people borrowing more than 4.5 times their income.
Banks "stress test" borrowers' ability to repay their loans even if interest rates were 3% higher than the level at the time their loan was approved.
The recommendations will now be considered by the Prudential Regulation Authority (PRA) and the Financial Conduct Authority (FCA).
A consultation will run until 31 August, with final rules to come into effect on 1 October 2014.
Responding the the announcement, Baroness Jo Valentine, chief executive of London First, said: "If anyone thinks these tighter rules on mortgage lending will somehow make London prices more reasonable then they are mistaken.
"Trumping everything is the issue of supply and demand - we are building less than half the houses we need each year.
"Until we take the necessary steps to change that, London will remain a very expensive place to buy."
Shares in all listed housebuidlers rose sharply after the announcement, with the biggest, Taylor Wimpey, Barratt and Persimmon, all rising by between 5-6%.
The Council for Mortgage Lenders director general Paul Smee said: "Limiting the level of a lender's lending to no more than 15% of new mortgages at 4.5 times income or above (and none at all for Help to Buy guaranteed loans) is likely to impact the London market more than elsewhere. Nationally, 9% of new loans are at 4.5 times income or more, but the figure is 19% in London.
"Additional housing supply to help correct the imbalance between supply and demand is the main way of relieving affordability pressure and household indebtedness attributable to mortgage borrowing over the long term."
Simon Rubinsohn, chief economist at the RICS, said the announcement was "not a game changer". However, he added that it showed the Bank's determination to act if house prices continue to rise. "Mortgage affordability stress testing and capping the proportion of high loan-to-income mortgages at 15% of total new mortgages sends a signal to the public at large that the Bank of England (BoE) is willing to act to prevent lending from compromising financial stability, but the FPC was always going to act tentatively at first, rather than bring the mortgage market to a standstill.
"So while these measures are unlikely to have much of an impact in the short term, the bigger issue is that more action is likely to follow if the market does not cool down as the BoE expects."