Manchester-based contractor was working on 11 jobs went it collapsed
Bardsley Construction, the Manchester-based contractor, owed suppliers and subcontractors more than £45m when it collapsed last year, according to the firm's administrators.
Documents filed with Companies House by Duff & Phelps said Bardsley owed £45.2m to unsecured creditors when it folded just before Christmas.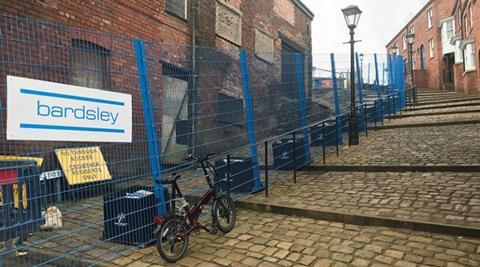 All 198 employees with the firm lost their jobs.
Bardsley had worked across a number of sectors, including hotels, leisure facilities, schools, office space and residential development.
The administrators said Bardsley ran into contractual issues in late 2018 on three major projects which hit turnover to the tune of £3.2m and subsequently led to trading losses of £2.6m for the year.
And despite new work being won in October and November last year these jobs weren't due to start until early 2020 and the firm was hit with further cash-flow problems.
Duff & Phelps said it had received a number of initial expressions of interest in the firm, which had been working on 11 projects when it went bust, but these had failed to result in firm bids.
Duff & Phelps said it expected to raise sufficient funds to pay all preferred creditors, who are owed £220,000, and a small part of what is owed to unsecured creditors.