Design advisory group to have role in planning permission for major developments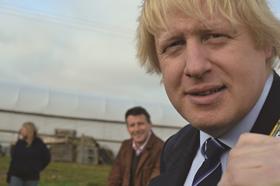 A panel of 15 high profile architects and design experts are to advise Boris Johnson on the design of developments in London.
The new design advisory group - which succeeds an earlier panel which ran for four years until April - will focus on giving advice on schemes led by the Greater London Authority and Transport for London.
Included in the group are architects Sir Terry Farrell, Sunand Prasad and Bob Allies. Also on the panel are Peter Murray, chair of New London Architecture; Stephen Witherford, member of the Tate Modern council, and Patricia Brown, director of consultant Central.
Boris Johnson, mayor of London, said the panel would be "instrumental" in shaping planning decisions and a London-wide design strategy.
He added: "London is an ever-changing city. With the enormous potential of regeneration being unlocked across the capital, we must promote architecture and design of the highest possible standard."
Sir Terry Farrell, principle at architect Farrells
Eric Parry, principle at Eric Parry Architects
Sunand Prasad, senior partner at architect Penoyre & Prasad
Patricia Brown, director of consultant Central
Fred Manson, former director of Regeneration Southwark and associate director at architect Heatherwick Studio
Peter Murray, chair of New London Architecture
Colin Haylock, president of the board of trustees of Royal Town Planning Institute
Fiona Scott, former Architects Journal scholar and director at Gort Scott
Stephen Witherford, member of the Tate Modern council; CABE; RIBA Advisor; Visiting Fellow LSE Cities
David Levitt, design champion Catalyst Housing Group; board member of Design for Homes; CABE Enabler
June Barnes, group chief executive at East Thames Housing Group
Richard Powell, director of planning and development at Capital and Counties.
Pam Alexander, trustee of the Design Council, non-exec director of DC Cabe and a built environment expert for Cabe and non-executive director at housebuilder Crest Nicholson
Roger Hawkins, partner at architect Hawkins\Brown.
Bob Allies, partner at architect Allies and Morrison and a member of the CABE National Design Review Panel