Judges accept former union rep was blacklisted, but upholds previous High Court ruling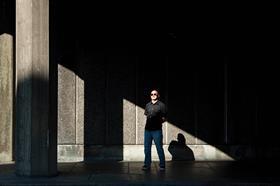 Blacklisting campaigner Dave Smith has lost his appeal against Carillion, after the Court of Appeal ruled that the Human Rights Act had "no application" in his case.
The former union rep and electrician claimed he was repeatedly dismissed and refused work once his name appeared on The Consulting Association (TCA) blacklist, while working on sites for Carillion subsidiary Mowlem in the 1990s.
Smith lost an employment tribunal in January 2013, which ruled that he was working through an employment agency and therefore not protected by UK employment law, a decision upheld by the High Court a year later.
QC John Hendy, acting for Smith, argued that the ruling was a breach of the Human Rights Act.
The Court of Appeal judges accepted that "Mowlem had provided information about the appellant to TCA… for the purpose of penalising him for taking part in the activities of an independent trade union and acting as a safety representative, and that the provision of this information caused him a detriment".
However, the judges ruled that "the Human Rights Act has no application to the particular complaints advanced in this case", as the blacklisting occurred "prior to the Human Rights Act coming into force on 2 October 2000".
They added that the case "raised interesting and complex issues which may have to be resolved on another occasion".
Dave Smith said: "This might be the law, but it is not justice. It is time for parliament to change the law."
Mowlem was acquired by Carillion in 2006. Carillion was contacted by Building for comment but did not respond.