Ferrovial 'sceptical' about providing further capital amid row over landing charges
Heathrow's £14bn plans for a third runway have been dealt a major blow after the airport's biggest shareholder signalled that it will halt future investment.
Spanish infrastructure firm Ferrovial, which owns 25% of Heathrow, made the statement after the Civil Aviation Authority's (CAA) decision to block a near-doubling of landing charges.
Last month the CAA scuppered the airport's plans to increase the charge paid by airlines for each passenger handled from £22 to £43 from next year, offering a compromise of £34.40.
Ferrovial's airport chief Ignacio Castejon said the decision meant that shareholders would face "low returns" for investments.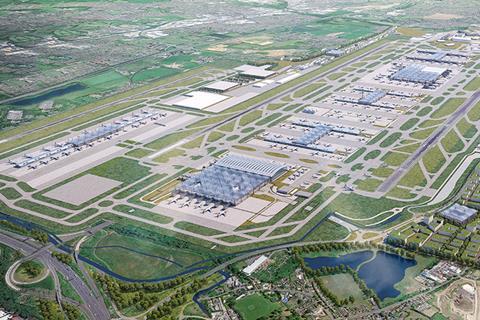 He said that he was "very sceptical about the appetite to contribute further capital into Heathrow".
Chief financial officer Ernesto Lope Mozo added "To be blunt, we are quite disappointed with these initial proposals. The situation has not been answered in the way we expected."
It is the latest blow to the airport's expansion plans, which would be privately funded.
The proposals were ruled illegal by the court of appeal in February 2020 shortly before the start of the first covid-19 lockdown.
Passenger numbers then plummeted by more than 70% during the pandemic with the airport posting a £2bn loss for 2020.
The plans were given a lifeline when the court of appeal's decision was overturned by the Supreme Court in December of last year.
But despite a marginal recovery in passenger numbers in the third quarter of 2021, the airport said its losses had continued to mount to more than £1.5bn in the first nine months of the year.
In March, plans for a £900m rail link to the west of England and Wales were put on a "controlled pause" due to a lack of funding.
Ferrovial, which is headquartered in Madrid, is also building an 80km section of HS2 between London and Birmingham in a JV with Kier, Eiffage and Bam Nuttall.